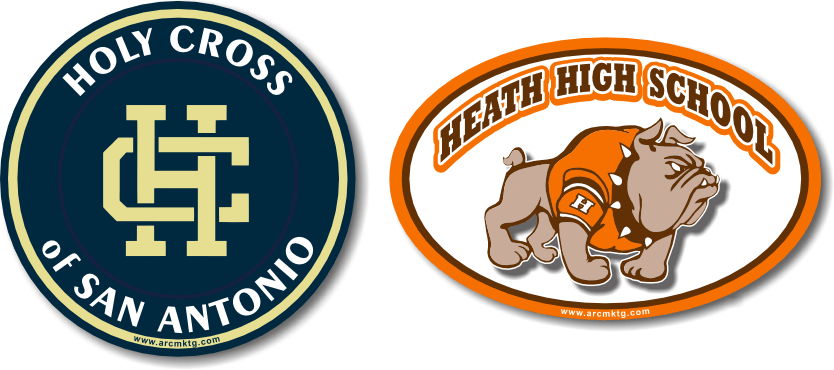 The Great PTA & PTO Fundraising Facelift: From Tiresome to Trailblazing with Car Magnets!
The Fundraising Follies: A Comical Look at Traditional Efforts
Ah, PTA and PTO fundraising. It's like a rite of passage for parents and teachers. You've been there, selling those things nobody really wants. Let's face it, most traditional fundraisers feel like pushing a boulder uphill. And for what? A few dimes and a lot of frustration.
The Chocolate Bar Bungle
Remember the chocolate bar sale? There you were, lugging around boxes of chocolate. Everyone loves chocolate, right? Wrong. You end up eating half the stock. Your waistline expands, but not the school's budget.
The Legendary Bake Sale Battle
Then there's the bake sale. Sounds sweet and simple. But no, it's a covert culinary competition. Your cookies compete with professional-looking pastries from that overachieving parent. Spoiler alert: the school gains more calories than cash.
The Wrapping Paper Wrangle
And let's not forget the wrapping paper sale. You sell rolls of paper that can cover a small country. Yet, the profit barely covers a classroom's crayon budget. It's like wrapping your efforts in pretty paper, only to find disappointment inside.
Enter the Car Magnet Miracle!
Now, let's shift gears to something revolutionary: the car magnet fundraiser by ARC Marketing. It's the superhero of school fundraisers. Say goodbye to the days of sweating over sales.
The Self-Running Fundraiser
A car magnet fundraiser? It practically runs itself. Once the first few magnets hit the cars, it's like a chain reaction. They're visible, they're viral, and they're vehicle-friendly. Parents and faculty will be queuing up faster than kids at recess.
Massive ROI? Yes, Please!
But here's the best part: the return on investment (ROI) with fundraising car magnets is huge. It's like finding a gold mine in the schoolyard. For a minimal upfront cost, you're looking at profits that would make your bake sale cookies crumble with envy.
ARC Marketing: The Magnet Maestros
And who's behind these magnetic marvels? ARC Marketing, the creators of America's best car magnets. Their magnets are more than just money-makers; they're mobile masterpieces. They turn your PTA efforts from blah to bling!
The Effortless Elegance of Magnet Fundraising
Gone are the days of door-to-door sales. With these car magnets, every parent's vehicle becomes a roving billboard. It's effortless advertising. You sell a magnet, it sticks to a car, and voila! Instant exposure.
Easy to Manage, Easier to Love
Managing a school magnet fundraiser is as easy as ABC. No more inventory nightmares or sugar-induced headaches. Just a simple, sleek magnet that speaks volumes. And the variety? Endless. Customize them to your heart's content. School logo? Check. Catchy slogan? Double-check.
Community Pride on Wheels
These magnets do more than raise funds; they raise spirits. They create a sense of unity and pride. Every car sporting your school's magnet becomes part of a moving community. It's like a parade of pride for your school, minus the floats.
The Bottom Line: Magnets Make Magic
So, there you have it. The car magnet fundraiser by ARC Marketing is not just a game-changer; it's a life-saver. Say farewell to the old, cumbersome fundraisers. Embrace the magnetic magic.
Your PTA or PTO can finally focus on what truly matters: enriching the educational experience. All while your fundraising efforts roll smoothly along, one magnet at a time. Now, that's what we call a happy ending!
For more information, visit our website at www.arcmktg.com or give us a call at 760-743-6340.
https://www.arcmktg.com/wp-content/uploads/2014/10/logo-icon.jpg
230
250
Russ
https://arcmktg.com/wp-content/uploads/2014/11/logo.png
Russ
2023-11-27 13:22:27
2023-11-27 13:22:28
The Great PTA & PTO Fundraising Facelift: From Tiresome to Trailblazing with Car Magnets!