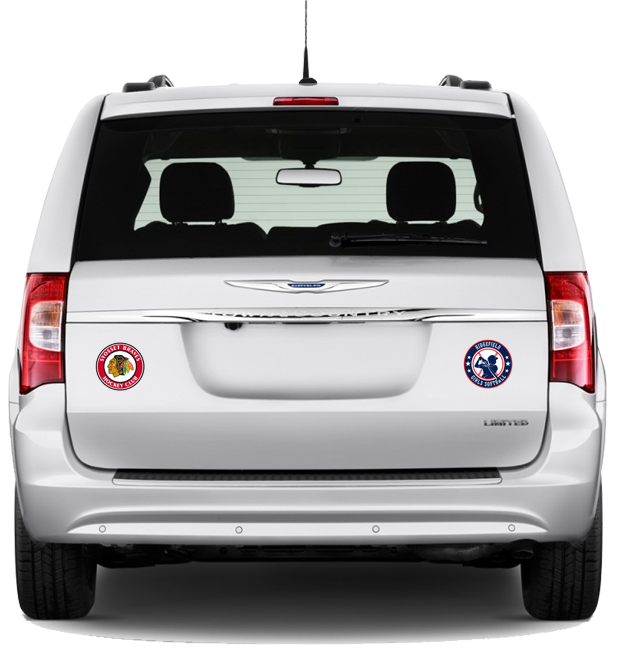 Fundraising

Car Magnets
Custom Car Magnets

&

Car Window Decals
No obligation! Let us provide you with a Free Virtual Magnet Design! To get started on your design, just click here.
Why should you choose ARC Marketing as your partner for custom car magnets?
Our designers are the best in the industry! We have more than 20 years experience designing promotional items for the NFL, Major League Baseball, the NBA, the NHL and the NCAA. We use the same design techniques while designing your fundraising magnet. Your design will be the most important part of your new magnet, and we want them to look perfect! Our artists design hundreds of magnets every week; it's what we do and nobody does it better!
All artwork is FREE at ARC Marketing.
Other websites will charge you as much $50 per hour to design your magnet. We do not charge for our designs, plus you are not obligated to buy even after we spend hours working on your design. How can you make an informed decision if you cannot see what your magnet will look like? If you have to pay hundreds of dollars up front just to see a design, then you are not working with ARC Marketing. All of our artwork is FREE!!!
We make the highest quality car magnets in the world.
Weatherproof and fade-resistant, your magnet will look great for a long time, most of our magnets look great even after years in the sun. We use specially formulated UV resistant inks. Our magnets are very powerful, and they will stay on your car at freeway speeds.
Our artists have been designing magnets for years. Take a look at some of the magnets shown on our "Design Ideas" page. Compare our designs to those on some of our competitor's websites. I'm sure you will see a difference and I'm also sure that you will agree that our designs are easier to read, more professional and something that you will be proud to put on your car.
We have the best customer service.
From the beginning to the end, we are here to help you. We also provide free flyers, order forms and email flyers to help you sell your magnets. No other company offers this!
Once your magnet design is finalized, we will print your magnets and get them to you ASAP; usually in 2 weeks or less. This means that you can start raising money NOW!
Getting started on your free Virtual Magnet design is easy. Just answer a few simple questions about your magnet and then one of our artists will start working on your design. As soon as it is finished, we will email the initial design to you. Then you just let us know what changes to make, and we will email you the newest design. It couldn't be easier!!!