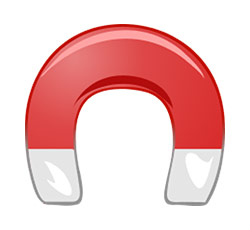 Kilmer Middle School has ordered magnets from us 3 times over the past several years. Each time, they have opted for the same design (why fix it if it isn't broken, right?). This magnet design can be seen on hundreds of cars around the Vienna Virginia area.
The original magnets (first printed in 2010) are most likely still on their original cars and probably still look perfect. Why? ARC Marketing uses the best materials, the best inks and the most modern printing equipment in the car magnet industry. Our magnets do not fade, will not de-laminate and will look vibrant and new for years.
Your school should consider a fundraiser with a custom car magnet from ARC Marketing. Getting started is easy, and all design-work is free. You will work with one of our artists to get just the "look" you want, so call us today at 760-743-6340. Or visit our website at www.arcmktg.com.
Now, unless you are a graphic artist by trade, designing your new custom magnet can seem daunting. There is a unique spatial relationship going on with all of the elements in a custom car magnet. It's easy to get carried away and use too many words. More words means the letters will be smaller, so fewer people in the cars behind you will be able to read your magnet. Your logo should be as large as possible, right? Well, kind of. Your logo (or any image) should be in the center of the magnet. Make the logo too big and the words, again, will need to be smaller. There's that spatial relationship again. What about the colors? Your school has official colors. Your magnet colors need to match your school's colors.
So you could go to night school, take a couple of courses in Adobe Illustrator or Photoshop, and then design your school magnet. Or, if you want to start this fundraiser ASAP, you'll let the art department at ARC Marketing take care of the design work. It's free, and we're pretty darn good at it. Besides, don't you have better things to do with your spare time?
So let's get this partnership started. The best way to get started is to give us a little info about your school (School Name, School Colors, Your Mascot, etc.), and the easiest way to send us that info is to complete a simple questionnaire on our website. You can go to that questionnaire by clicking here. It will take you about 2 minutes to complete, click the SUBMIT button and it will be sent to our art department. In about a day, you'll get the preliminary design delivered to your inbox. Magic.
Questions? Give me call at 760-743-6340, or visit our website.
https://www.arcmktg.com/wp-content/uploads/2014/10/logo-icon.jpg
230
250
Russ
https://arcmktg.com/wp-content/uploads/2014/11/logo.png
Russ
2014-10-22 10:07:53
2019-02-25 14:50:14
Car Magnets for Middle Schools