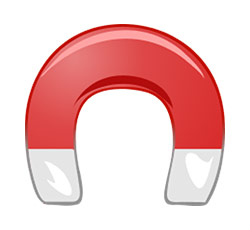 NEWS FLASH!!! Fundraising is NOT FUN!
Fundraising is a thankless task. Asking people for money to support your cause (but not necessarily their cause) can be humbling at times and most people dislike it enough to never do it. Selling items as a fundraiser seems a little easier since you're at least giving the donor a token gift for their money.
Most people find fundraising so distasteful that they won't even attempt it. How many people in your group opt out when asked to solicit donations?
ARC Marketing offers a solution to your fundraising dilemma; customized car magnets. We can design and print beautiful, weather-proof fundraising car magnets for your school, your kid's sports teams, your church and just about any other group. Our car magnets use the best magnetic material and the best UV resistant inks, so your new magnet will look great for years.
Since you will be "selling" these magnets to parents at your school or Little League Baseball Team, the stigma of "asking for money" is removed. Sure, the parents are still donating money, and they will be given the car magnet as a "thank you" gift. But now it becomes more of a transaction and it feels a little more normal than just asking for money.
In most instances, you will be selling these magnets to people who already have a vested interest in your cause, so most people are already on-board and this makes the entire process a lot easier (and a lot less demeaning). In fact, if you are raising money for your school, most parents will gladly buy a car magnet from their children's school. Having their school's magnet on the back of their car is cool, and almost no one will say "no" when offered the magnet for $10 each.
We realize that there are many other ways to raise money (car washes, bake sales, etc.) and these labor-intensive fundraisers are still humbling and thankless. Also, we realize that there are other fundraising opportunities that involve selling merchandise (candy sales, Christmas ornaments, magazine subscriptions, etc.), but most other merchandise items are things that no one really want. But a car magnet with your school logo is something that everyone will be glad to put on their car.
Here's an overlooked advantage to fundraising with car magnets… awareness. 250 cars driving around your town with your car magnet is not going to go unnoticed! In fact, your logo is going to become very familiar. Try doing that with Candy Bar Sales!
Getting started on your new magnets is simple. In fact, we'll do all the heavy lifting. Just go to our website (www.arcmktg.com) and click on the "Free Magnet Design" button and our art department will get to work. Easy!
Want to go "Old School" and speak to a human being? Call us at 760-743-6340.
https://www.arcmktg.com/wp-content/uploads/2014/10/logo-icon.jpg
230
250
Russ
https://arcmktg.com/wp-content/uploads/2014/11/logo.png
Russ
2017-09-05 07:12:16
2018-01-03 17:14:09
Using Car Magnets for Fundraising