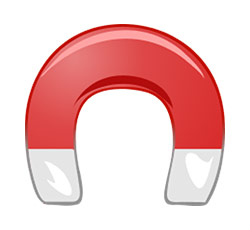 Welcome to the 2016 – 2017 PTA and PTO Board Members
Summer is here and the kids get the next few months off… but not the new PTA and PTO Board Members. You guys are hard at work preparing for the new school year.
Among the many jobs you have in front of you is fundraising. Fundraising is a key part of the inner workings of your organization. The money that you raise provides a huge benefit to your school.
Most fundraising items are sold to parents and are soon forgotten, never to be seen again. Almost none provide any awareness for your school.
Custom car magnets provide a lot of money (usually 200% profit or more), plus they provide the added benefit of "exposure". Imagine 500 cars driving around your town with your school's car magnet. Each magnet will be seen by hundreds of other cars every day, and car magnets never take a day off! That's 7 days a week, 365 days a year. Before long, everyone in town will have seen your car magnet.
Getting started on your new car magnet is easy. We offer a fast, free, no obligation design, prepared by one of our professional magnet artists. We have the best artists in this industry. Your magnet design is perhaps the most important element of a successful car magnet (we also use the best magnetic material and the most durable outdoor inks). The easiest way for us to show you how talented our artists are would be to have you visit the websites of our competitors. Just like us, they show several of their best designs on their websites. Compare their designs to ours. I'm sure you will find their designs just a little unprofessional. The fonts might not be bold enough to be seen from a distance, the logos might not be just right, etc. Then look at the designs on our site. On our magnets, you are going to see the perfect marriage of text to logo. The perfect colors, with great contrast for easy reading from several car lengths away. But more than anything else, ours will be a car magnet that you can be proud of, as opposed to a lame design that will embarrass your kids.
Go with the pros. Get your fundraising car magnet from ARC Marketing, Inc.
To get started on your free, no obligation design, just click here.
https://www.arcmktg.com/wp-content/uploads/2014/10/logo-icon.jpg
230
250
Russ
https://arcmktg.com/wp-content/uploads/2014/11/logo.png
Russ
2016-06-27 08:09:55
2020-11-25 09:33:53
PTA and PTO Fundraising Magnets