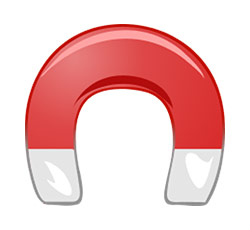 It's June, and that means football season is not too far away! Registration has already begun (with some leagues, it's already finished) and soon your young football stars will be strapping on the pads, tightening their chin-straps and getting ready to rumble.
All youth sports are expensive, and youth football is among the most expensive. There are expenses that must be paid for by each parent for your player (uniforms, helmets, pads, etc.) and there are expenses that are paid by the teams and the league. Just because these are team and league expenses does not mean that the parents don't ultimately pay for them. They are wrapped into your league fees.
Fundraising plays a huge part in keeping these league fees low. I doubt that any youth football league is not involved in fundraising to some degree, and most are deeply involved in fundraising. It's critical to the continued success of the league.
I Googled "Youth Football Fundraising Ideas" and the usual suspects show up every time. None really look like "money makers" to me, and most will be downright embarrassing for your kids (are you trying to scar them for life?). I mean really? Take a look at these…
Rent-a-kid (expect a visit from Child Protective Services)
Sell batteries (batteries? Really?)
Sell team jewelry (where do you get team jewelry to sell?)
Mow-a-Thon (your kids won't even mow your lawn)
Scavenger Hunts (how do you make money at this?)
Punkin' Chunkin' (honestly, this is on the list. What the heck is Punkin' Chunkin'?)
Neighborhood Chores (again, good luck getting your kids to do your neighbor's chores)
$1 Candy Bars (Won't make much money but will provide a mouthful of cavities)
Face Painting (ugh, no thanks)
How about doing something that won't destroy your kid's self-esteem, will bring awareness to your team and will make everyone proud? Yeah, I'm talking about customized car magnets. Our magnets are the best on the planet and our designers can create a magnet that an NFL Team would be proud of.
Consider this… If you had us design and print just 250 magnets, and you sold them for $6 each (most teams get $10 each), then you would be able to pay for all 250 magnets, plus you would make about $1,000 profit. You'd need to sell 2,000 $1 candy bars to make that much (your local dentist could sponsor this one).
Let us show you how easy a Car Magnet Fundraiser can be. We'll do the design-work. We'll do the printing. We'll ship right to your door. You just let the parents know they're available and start collecting the money. No humiliation, no calories, no Pumpkin Mess to clean up.
For more information, and a free, no obligation magnet design, just give us a call at 760-743-6340 or visit our website at www.arcmktg.com.
https://www.arcmktg.com/wp-content/uploads/2014/10/logo-icon.jpg
230
250
Russ
https://arcmktg.com/wp-content/uploads/2014/11/logo.png
Russ
2016-06-03 11:13:22
2018-01-04 09:56:20
Youth Football Fundraising