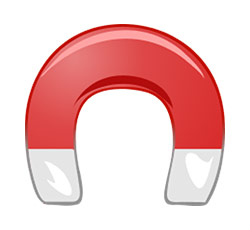 Sports Car Magnets
No, we don't mean magnets for your "Sports Car", but we do mean "car magnets" for your favorite Youth Sports Team!
Fundraising is such a big part of youth sports. In fact, without fundraising most youth sports would be unaffordable to all except the 1%!
If you are a typical parent, as soon as your kids reach 5 years old they want to play soccer, lacrosse, baseball, softball and more. Every conceivable team sport is available on a league level to kids of all ages. Some of you have several kids playing organized sports and most even have each kid playing in more than one sport. No sooner is one sport finished (baseball for example), then the next sport begins (lacrosse for example), followed by football… it never ends.
As a parent, you know that it is easy to shell out more than $1,000 each year (per kid!). OUCH.
So, if you work on the Board of Directors for one or more of these leagues, suggest custom sports car magnets as a fundraiser. The money raised by our hot-selling custom car magnets will lighten the burden that each parent pays.
Is it difficult to get a custom sports car magnet? Not if you're working with ARC Marketing! We'll do all the work; you take all the glory. We'll design your new magnet for free so you have nothing to risk. All you need to do is give us a little info about your team or league (Team Name, Team Colors, Mascot, etc.) and one of our expert designers will get busy designing a game changing car magnet that you and your kids will be proud of.
To get started, just click here and give us the lowdown!
https://www.arcmktg.com/wp-content/uploads/2014/10/logo-icon.jpg
230
250
Russ
https://arcmktg.com/wp-content/uploads/2014/11/logo.png
Russ
2017-08-21 17:29:10
2023-05-07 11:03:57
Sports Car Magnets