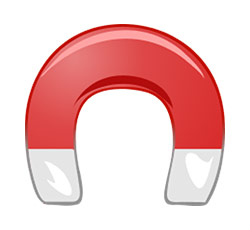 As mentioned many times before, youth sports is an expensive endeavor. Youth Hockey just might be the most expensive; the list of necessary items for a hockey player seems to be endless, and most of those items seem to be unrealistically expensive. Want an example? Try skates… a decent pair of hockey skates will cost you anywhere from $200 to $500! Want more bad news? Your young hockey player will outgrow those in the first year, so consider the cost of skates an annual expense. Also needed (and probably outgrown every year) will be gloves, helmets, pads, sticks, etc.
These are just the things that parents have to buy for their young hockey player. An additional expense (but still a huge expense) are the shared "team related" expenses such as "ice-time" for practice (your team has to pay to practice on the ice), travel expenses for road games (gas, hotels, food) and more.
Fundraising has become a huge piece of the puzzle for youth sports. These shared expenses can be greatly reduced by running an effective fundraising campaign. There are many fundraising options available, and each team/league should use several throughout the year. One of the most effective fundraising items are custom car magnets, designed specifically for your team or league. Car magnets are an easy item to sell, and since they have your logo on them, every parent, every coach and community member will proudly display one on their car.
There are several companies that make high quality car magnets. Every company does it a little differently, so ask questions. To get more information about our custom car magnets, visit our website at www.arcmktg.com. One of our artists will design your magnet for FREE, then we will print and ship your magnets (usually in 2 weeks or less). A 200% profit is easy to get, and we can show you how!
This is the magnet that we designed and printed for the Aviator Hockey Club in Brooklyn, NY. They began selling these last weekend at a tournament and will continue selling them throughout the year. They bought 500 magnets and they are selling them for $10 each. This means that they will make a profit of over $4,000 on their investment of $815. We can do the same thing for your hockey team! Give us a call at 760-743-6340.
https://www.arcmktg.com/wp-content/uploads/2014/10/logo-icon.jpg
230
250
Russ
https://arcmktg.com/wp-content/uploads/2014/11/logo.png
Russ
2015-01-13 07:50:34
2018-01-09 07:35:05
Custom Car Magnets for Youth Hockey