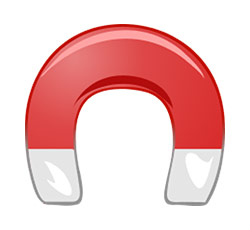 The most popular sport on this planet is also one of the largest users of custom car magnets. Hundreds of clubs, leagues and teams buy custom car magnets from us every year. Some go with the traditional round magnet (quite often with a soccer ball in the center), some use an oval shaped magnet (this is the best shape for magnets that have a lot of text) and some use custom "die-cut" magnets in the shape of their shield or crest (we do not charge more for uniquely shaped magnets!).
Regardless of the magnet shape, all of these magnets achieve the same goals for these teams & clubs… they make money and they increase awareness.
Here is the magnet recently made for the South Orlando Soccer Club. Even though this club is a Youth Soccer organization, their car magnet is definitely "Big League".
The South Orlando Soccer Club bought 1,500 of these magnets and soon they will be all over Orlando. In fact, it will be difficult to drive around Orlando and not see several cars rocking this cool magnet.
Do you want to bring your Youth Soccer group into the Big Leagues with a one-of-a-kind car magnet? It's easy with ARC Marketing. Our art department will work with you (at no additional expense) to create a custom magnet that sets your league apart.
It's easy, and it's free. Request your free design now by clicking here!
https://www.arcmktg.com/wp-content/uploads/2014/10/logo-icon.jpg
230
250
Russ
https://arcmktg.com/wp-content/uploads/2014/11/logo.png
Russ
2015-01-21 12:41:09
2018-01-08 17:09:37
Custom Car Magnets for Soccer Clubs