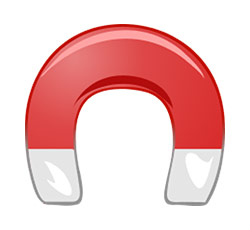 Let's give a shout-out to one of the less recognized sports; High School Cross Country. These kids train and perform far from the huge crowds associated with High School Football and Basketball. They run around tracks in empty stadiums, they run through the forests, over hills, through valleys.
Without an attendance base like the football team enjoys, there is very little revenue coming in. And like most High School Sports, the funding is just not there like it was in the past.
Like most sports, the Cross Country Teams have booster clubs, created and staffed by the parents. Their job is not only to bring awareness to the Cross Country Team, but to help raise money to offset the costs associated with this sport.
There is a post on the internet by a Cross Country Booster Club (actually there are several and they all talk about the same expenses, so I assume most XC Teams have similar expenses), and this team has outlined all of the expenses (uniforms, sweats, camps, meet fees, overnight trips, coaching, etc.) and the total expense for a team of 50 runners is $25,450. That is $509 per runner.
Just Google "Cross Country Fundraising Ideas" and you are immediately hit with the usual suspects… How would you like to be going door-to-door selling…
"Frozen Cookie Dough Tubs" (2 pounds for $10? Makes my arteries constrict just thinking about it).
"Flower Bulbs" (I do enough yard work already. These would just sit in a drawer for the next 10 years).
"Candle Sales" (I don't want to see a candle unless the power goes out).
Not only would these be humiliating for a High School Athlete to peddle door-to-door, they are only purchased out of pity. Nobody really wants any of this junk. On top of that, there is no awareness created by these products after the sale.
You know where I'm going with this, right? Car magnets allow you to double or triple your money, and after the sale, you have hundreds of cars with your High School Cross Country Magnet broadcasting your team logo. Plus car magnets are fat-free, do not cause unnecessary yardwork and are not a fire hazard (compared to the 3 other examples shown above).
We are not saying to give up on these other fundraisers (no matter how embarrassing they are). You cannot raise all of the money you need with car magnets alone. But they should be part of your Fundraising Mix. Car magnets will do at least two things that the other fundraisers cannot do… create a sense of awareness for your Cross Country Team, and give you a sense of pride for your sport (humiliation not included).
Let our highly skilled design-team create a car magnet that you will be proud to sell. Give us a call at 760-743-6340 or visit our website at www.arcmktg.com today!
https://www.arcmktg.com/wp-content/uploads/2014/10/logo-icon.jpg
230
250
Russ
https://arcmktg.com/wp-content/uploads/2014/11/logo.png
Russ
2015-11-09 08:58:07
2018-01-04 11:07:08
High School Cross Country Fundraising Ideas