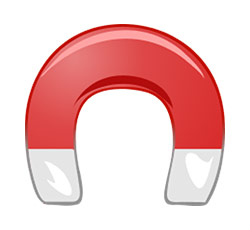 Keller High School, located in Keller, Texas is large high school with more than 2,500 students.
The Keller High School Indian Band is a very active component of the high school and the KHS Band Boosters is an important part of the band. Like most High School Bands, the KHS Band relies on fundraising to help pay for the many expenses associated with high school bands. A few of the fundraisers conducted by the band this year will be a Benefit Dinner with a Silent Auction and a cookie sale during lunch at the school.
This year, the KHS Band will also be selling customized car magnets, designed and printed by the design team at ARC Marketing. The Band Boosters had us print 500 magnets, so if they sell them all at $5 each (that is the suggested fundraising price) they will make a profit of $1,685! Also, this is the only fundraiser that will provide ongoing, indefinite advertising value. Now, 500 cars in the Keller area will be proudly displaying this beautiful car magnet.
ARC Marketing makes custom magnets for schools all across America. It's fast and easy to get a custom magnet for your school. Just fill out our FREE Virtual Magnet Request form and let our art department do all of the work!
https://www.arcmktg.com/wp-content/uploads/2014/10/logo-icon.jpg
230
250
Russ
https://arcmktg.com/wp-content/uploads/2014/11/logo.png
Russ
2014-08-20 08:44:15
2014-12-20 11:43:14
Car Magnets for High School Bands