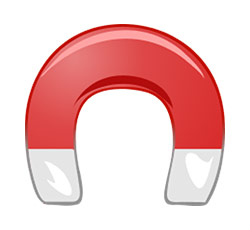 Car Magnets: A New Solution for High School Band Funding Needs
High school bands across the nation face a constant challenge – securing funds to meet their budgetary needs. Traditionally, school bands have relied on various fundraising activities, ranging from benefit dinners and silent auctions to cookie sales during lunch breaks. However, ARC Marketing, a leading manufacturer of America's highest quality car magnets, introduces a novel fundraising solution: School Band Car Magnets.
Bridging the Budget Gap with High-Profit Fundraising
For high school bands, there's often a significant gap between the funds they require and the amount the school can provide. Filling this gap is crucial for them to continue performing at a high standard, showcasing their talents and entertaining the community. That's where fundraising car magnets come into play.
When resold for $6 to $10, these car magnets offer incredible profit margins. Consider this: if a school band manages to sell 500 magnets at a minimum of $6 each, that's an instant $3,000. The higher the resale price and the more magnets sold, the greater the potential earnings. Such funds can drastically help to cover the numerous expenses that high school bands encounter, such as instrument maintenance, uniform upkeep, competition entry fees, and transportation costs.
ARC Marketing: Crafting the Perfect Fundraising Tool
Although school band car magnets are not a common request at ARC Marketing, the company has a proven track record of designing and producing band magnets. Over the past several years, ARC Marketing has created custom magnets for about 100 schools, each one unique and reflecting the spirit of the respective bands.
Marching Bands Deserve Recognition
High school football teams often hog the limelight, while it's the marching band that captivates audiences during halftime. It's high time these hardworking musicians received the recognition they deserve, and custom car magnets offer an excellent way to do this. By using a band-themed magnet, parents, students, and community members can show their support and pride, all while contributing to the band's funding.
The Keller High School Indian Band's Success Story
A standout example is Keller High School, located in Keller, Texas. The school, which boasts a student body of more than 2,500, has a very active band component. The Keller High School Indian Band, with the assistance of the KHS Band Boosters, is a fundamental part of the school's spirit.
Like many other high school bands, the KHS Band relies on fundraising to finance their various activities. Utilizing the unique solution offered by ARC Marketing, the band can not only raise the necessary funds but also promote the band's identity and foster community spirit.
Conclusion: Car Magnets as a Win-Win Fundraising Strategy
In conclusion, school band car magnets offer a win-win solution for high school bands across the nation. They provide a practical, high-profit fundraising tool that can bridge the gap between the funds the band needs and what the school can provide. Furthermore, these custom magnets give marching bands the recognition they truly deserve.
At the forefront of this innovative fundraising strategy is ARC Marketing, continuously producing America's highest quality car magnets. By embracing this unique approach, school bands can take their fundraising to the next level, ensuring their financial stability and continued success.
The time is ripe for high school bands to explore this exciting avenue. Who knows, your school band could be the next success story with the use of custom car magnets from ARC Marketing. It's a small investment for a potential significant return, and most importantly, it promotes school spirit and music appreciation in our communities.
When looking for school band fundraising ideas, the options are very limited. The highest profit fundraiser is going to be custom car magnets. For more information and a free car magnet design created by our expert team of designers, visit our website at www.arcmktg.com or give us a call at 760-743-6340.
Top of Form
https://www.arcmktg.com/wp-content/uploads/2014/10/logo-icon.jpg
230
250
Russ
https://arcmktg.com/wp-content/uploads/2014/11/logo.png
Russ
2014-08-20 08:44:15
2023-05-31 12:56:21
Car Magnets for High School Bands