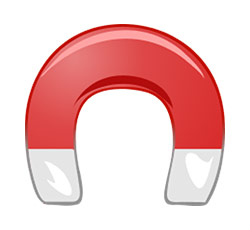 Boosting High School Band Budgets with Fundraising Car Magnets
Every high school band faces the same challenge: filling the budget gap between the funds they need and the money the school can provide. Profitable high school band fundraising ideas can be hard to find. Fundraising car magnets can be the ideal solution. They offer an exciting, creative, and profitable way to raise funds.
Quality Matters: Choose ARC Marketing Car Magnets
First, let's talk about quality. For fundraising to be successful, the product has to be good. ARC Marketing creates America's highest quality car magnets. These aren't ordinary magnets; they are durable, vibrant, and eye-catching. They draw attention on the road, sparking conversations, and raising awareness. With ARC Marketing, bands can sell a product they're proud of, and buyers get a product they love. It's a win-win.
Big Profit Margins with Car Magnets
The profits from selling car magnets can be significant. Think about this: high school bands can purchase these magnets for a low cost. They can then resell them for between $6 to $10. With each magnet sold, the profit margin is wide, enabling the band to quickly raise the funds they need.
Build Community Support and Raise Awareness
Fundraising car magnets do more than just raise money. They help to build a sense of community. Every time someone sticks one of these magnets on their car, they're showing their support for the local high school band. This support can lead to increased attendance at performances and can even spark more donations.
Why Car Magnets are the Ideal Fundraising Tool
So why choose school car magnets over other fundraising tools? Firstly, they're practical. People need magnets to hold notes on their fridge, add personality to their cars, or give as gifts.
Secondly, they're easy to distribute. They're small, light, and easy to carry, making them perfect for selling at school events or door to door.
Lastly, they're customizable. ARC Marketing allows you to design your magnets, adding your school colors, mascot, and more. This customization makes the magnets unique, which can help boost sales.
Taking the First Step towards Successful Fundraising
Starting a car magnet fundraiser is simple. The first step is to contact ARC Marketing. They will help you design and create your magnets. Then, you can start selling. The more magnets you sell, the more money you can raise for your high school band.
Remember, every magnet sold not only brings in funds but also promotes the band. Each magnet can become a mini billboard, advertising the band and garnering community support.
In conclusion, fundraising car magnets offer a brilliant solution to the budget gaps faced by high school bands. They are a profitable, practical, and community-building fundraising tool. With ARC Marketing's high-quality magnets, bands can raise the funds they need while boosting their profile within the community.
Don't let financial constraints hold your high school band back. Consider a car magnet fundraiser and hit the right note towards financial security.
For more information and a free car magnet design, visit our website at www.arcmktg.com or give us a call at 760-743-6340.
https://www.arcmktg.com/wp-content/uploads/2014/10/logo-icon.jpg
230
250
Russ
https://arcmktg.com/wp-content/uploads/2014/11/logo.png
Russ
2023-05-31 09:07:43
2023-05-31 09:07:45
Fundraising with Car Magnets for High School Bands