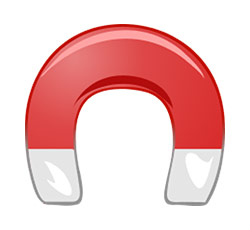 Okay, I know it's early Spring, and most of our young athletes are getting ready for baseball and softball. But if you are also a "Youth Football Parent", you should also be planning for late summer football fundraising.
Also, if you are a "Cheerleader Parent", fundraising is an important part of your life.
I'm not taking sides on the "which is more important" issue of cheerleading versus football (The cheerleaders feel that the football players are there to entertain the crowd in between cheer routines. The football players feel that the cheerleaders are there to entertain the crowd in between plays). Regardless of which group you side with, fundraising is still very important.
Car magnets make the easiest fundraiser ever. Car magnets are easy to store, easy to sell and create a lot of awareness for the cheerleading squad and for the football team. Your young stars are going to love the exposure that these custom car magnets provide. They're going to feel like rock stars once hundreds of cars in your town show up with their team's car magnets on them. And you can make a lot of money! If your team can sell just 300 magnets, you can make a profit of over $1,200! To see our "Profit Calculator", just click here.
We have been making car magnets for Youth Football and Youth Cheer teams for over 10 years. Our design team knows what it takes to create the perfect design in order to make your team look like pros. Compare the designs shown on our "Football Gallery Page" with the designs shown on the other car magnet sites (if they even show them). You are going to see a big difference! Ours are professionally designed and look like an NFL team would have designed them. There's look amateurish, and look like they were designed by a 12-year old. The design really matters, and our designers are the best in this industry. You can view our Design Gallery by clicking here.
And guess what? You won't pay a penny for our design work. In fact, we'll provide with a free initial design, then fine tune it with multiple renditions (all at no charge or obligation) and after all of that you still don't owe us anything… even if you don't go forward with an order! Find another car magnet company who will do that for you. To get started on your free magnet design, just click here.
Of course, if you are "old school" and don't want to mess with on-line requests, you can always give us a call at 760-743-6340 and talk to one of our humans!
https://www.arcmktg.com/wp-content/uploads/2014/10/logo-icon.jpg
230
250
Russ
https://arcmktg.com/wp-content/uploads/2014/11/logo.png
Russ
2016-03-29 09:21:35
2018-01-04 10:28:00
Youth Football and Cheerleading car magnets