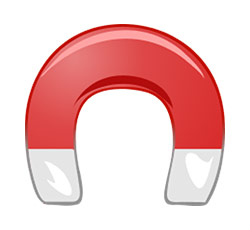 Ani
mal Shelter Car Magnets…
Here's another growing category for custom car magnets… fundraising for animal shelters, recue societies, humane societies and more.
We all love our pets, but we also feel an obligation to help other pets who do not live in loving homes. This is where the rescue societies and animal shelters come into play. Shelters and humane societies perform such a valuable service. They take in the abandoned and abused pets of America and help find them new homes. Most of these dogs and cats (as well as horses and other animals) have never had a home where they felt welcome. They are sometimes mistreated by their owners, or abandoned.
These rescue societies operate on donations and volunteers. The work they do is not free, even though most of the people working at the shelter are volunteers. They still need to rent the building, pay for medication, pay for utilities and more. And again, it's donations that make up the majority of the money that comes in to keep the shelter functioning.
Fundraising also plays a huge role in the day-to-day operations. Donations alone do not cover all expenses, so these shelters look for creative ways to add a little additional money to the mix. Car magnets from ARC Marketing are used by dozens of animal shelters and humane societies every year. It's easy for these shelters to raise thousands of dollars by selling a creative car magnets designed and printed by ARC Marketing (click here to see a few car magnets created for animal shelters around America).
Here's another benefit of using car magnets… free publicity and increased awareness! Every one of those cars with the shelter's car magnet will be seen by hundreds of other drivers every day; day in and day out. That's 24/7/365. Every day of the year, hundreds of cars multiplied by hundreds of daily advertising exposures! The total amount of free advertising is actually staggering. This just might be the best way for the humane society to get the word out.
So, if you're involved with an animal shelter or humane society and you want to both increase awareness and increase your cash flow, just give us a call at 760-743-6340. Better yet, visit our website at www.arcmktg.com.
https://www.arcmktg.com/wp-content/uploads/2014/10/logo-icon.jpg
230
250
Russ
https://arcmktg.com/wp-content/uploads/2014/11/logo.png
Russ
2016-02-08 07:08:10
2018-01-04 10:48:29
Animal Shelter Car Magnets