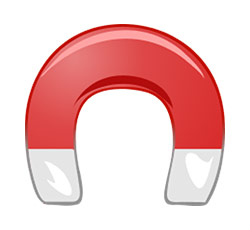 Okay, the Girl Scouts have their cookies for fundraising, and no one questions that this is one of the most popular and successful fundraisers in America. It's the cornerstone of their very financial existence. In fact, according to Fortune Magazine, the numbers are staggering. Fortune says "Overall, though, Girl Scout cookie sales declined, as the organization sold 194 million boxes (about $776 million in sales) this year, including both e-commerce and traditional, in-person sales. That's getting close to a billion dollars' worth of cookies. Maybe it's time to stop blaming McDonald's for the obesity epidemic in America.
But wait, the Cub Scouts offer their own fund raiser. It's calorie free and creates a lot of brand awareness. A custom designed car magnet, designed specifically for your Cub Scout Pack makes a terrific fundraiser. Every Cub Scout Pack, big or small, can benefit from a custom car magnet program from ARC Marketing. Available in quantities as few as 50 magnets (try finding another company offering quantities this low), it's easy to raise money and put your Cub Scout Pack on the map. Imagine seeing hundreds of cars driving around your town with your Cub Scout magnet on them.
We also make car magnets for Girl Scout Troops and Boy Scout Troops and Councils, but the Cub Scouts have really embraced custom car magnets as a fund raiser.
One advantage to using our car magnets as a fundraiser (compared to the Girl Scout Cookie program) is that you can conduct it at any time, and your Cub Scout Pack can do it on your own. By contrast, the Girl Scout Cookie program happens only once a year, and it must be coordinated with their National Program. Of course, we're not saying that car magnets will make as much money as Girl Scout Cookies, but they should be an important part of your fundraising mix. Cub Scouts and Boy Scouts have no national fund raising item. Each Pack makes their own fundraising decisions. Many Packs, Troops and Councils participate in popcorn sales, but many packs search for different ways to raise funds.
It's easy to get started on your Cub Scout fundraising magnets. The first step is to have us create a free design for your Pack (click here to see how). The second step is to have our art department fine tune the initial design (with your input). Once the design looks perfect to you, just decide on a quantity. Then we'll print and ship your custom car magnets to you. The final step is to have your Cub Scouts sell them to neighbors, friends and local business leaders. Believe me, almost everyone will be willing to help by buying your magnet, and they will all be proud to put your magnet on their car and advertise your Pack to the world.
Have questions? Give us a call at 760-743-6340!
https://www.arcmktg.com/wp-content/uploads/2014/10/logo-icon.jpg
230
250
Russ
https://arcmktg.com/wp-content/uploads/2014/11/logo.png
Russ
2016-04-04 08:21:05
2018-01-04 10:15:53
Cub Scout Fundraising Car Magnets