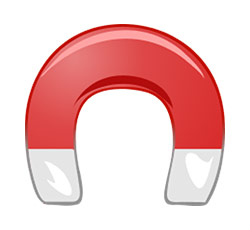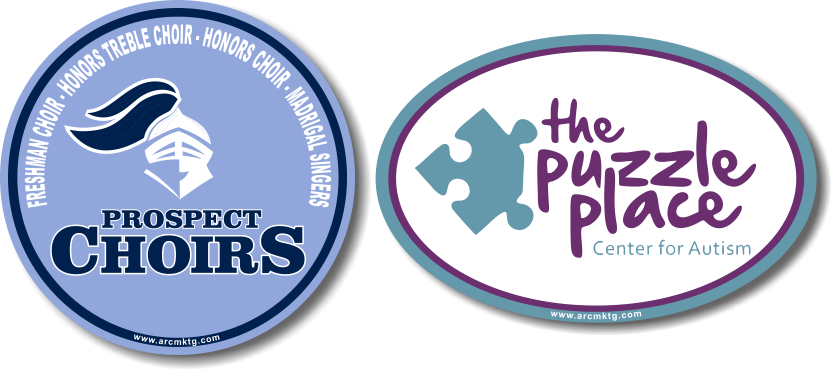 Why Fundraising Car Magnets Grab So Much Attention
Whether you're trying to promote your school, raise money, or promote an organization, fundraising car magnets make a great tool. They grab a ton of attention, with the right design, shape, and colors. If you create a high-visibility custom car magnet, you're sure to see the results you desire.
Plus, custom car magnets are very inexpensive and you can easily include your logo, mascot, or message. They make an efficient tool for fundraising and a great option as a giveaway, too.
Improving Brand Recognition with Custom Car Magnets
It doesn't matter if you're trying to grow your business, school, church, or non-profit organization, custom car magnets can improve your brand recognition. They are very popular as a giveaway at trade shows, golf outings, and other events. Everybody loves to have a new magnet for their car or even just to slap on the fridge.
The portability makes custom car magnets a great choice, too. They don't require any special storage and hundreds can easily fit in a box. This makes it easy to take them to events and distribute them throughout your community.
Custom car magnets from ARC Marketing are also very durable and will last a very long time. They will stay in place and won't harm the vehicle. These magnets are designed to withstand all weather conditions and won't fade. You will get years of use out of our custom car magnets.
A Unique Option
When you want to market your company or drive more people to donate to your organization, custom car magnets offer a unique option. They make a great giveaway and promotional tool. Of course, they can also be sold to raise money for a sports team or another organization.
The impact you can gain from these magnets might surprise you. Since you can use a custom shape, fonts, colors, and sizes, you can create a completely unique magnet perfect for your needs.
Promotes, but in a Subtle Way
Most of us don't like advertising messages that are loud and in our faces. Custom car magnets offer a subtle promotional option that won't be annoying to those that see them. Instead of an annoying marketing pitch, you have a custom tiny billboard on every car that drives around town with your magnet on it. This can help to spread the word and keep your audience engaged, even when they don't realize they are seeing your message.
It doesn't matter your reason for using custom car magnets, they are powerful. Whether you're using these little billboards to promote your business, raise money for a baseball team, or even draw more people to your church, they can get the job done.
Custom car magnets can be a good giveaway for trade shows, golf outings, and at other events. They can be sold for a larger profit margin to raise money or they can be used as fridge magnets. These versatile magnets offer just what you need to spread awareness about anything you want to promote.
https://www.arcmktg.com/wp-content/uploads/2014/10/logo-icon.jpg
230
250
Russ
https://arcmktg.com/wp-content/uploads/2014/11/logo.png
Russ
2022-05-13 08:20:59
2022-05-17 09:18:42
Why Fundraising Car Magnets Grab So Much Attention