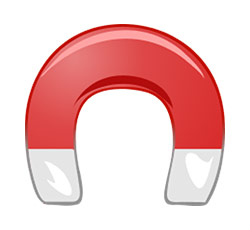 Why do Custom Car Magnets Work Great for Non-Profits?
Using car magnets to promote your non-profit offers a non-intrusive way to get the word out. You don't have to shove your message in front of people to gain awareness when you choose to promote with custom car magnets.
When you need to spread the word through the local community, a custom magnet design offers an excellent choice. Whether you sell the magnets to raise funds or you give them away to promote your cause, you'll be able to spread the word and show pride in your charity.
5 Reasons Custom Car Magnets Pair Well with Non-Profits
1. Very Budget-Friendly
Advertising is expensive. If you want to get the word out and you're a non-profit, you probably have a very small advertising budget.
Car magnets come in at a very low price compared to other forms of advertising. They won't break the bank, yet they will allow you to get the word out to the entire community.
Compared to other forms of advertising, such as TV, newspaper, or radio, custom car magnets are much cheaper. They can even be cheaper than online advertising since they last a very long time and can spread your message for years to come.
2. They Travel
When you advertise your non-profit through custom car magnets, your message travels everywhere. A car magnet goes where the vehicle goes. If someone displays your magnet on the back of their vehicle, your message is being spread when they commute to work, drive to kid's activities, take a vacation, or drive out-of-town for a day trip.
3. Provide a Very High Profit Margin
If you choose to sell custom car magnets as a fundraiser for your non-profit, they provide a very high profit margin. You can buy each magnet for as low as $0.95 per magnet and well-designed custom car magnets can easily sell for $7.50 to $10 each.
The profit margin on car magnets is much higher than many other fundraising options. Plus, they require very little work to sell compares to some of the other types of fundraisers you could run.
4. Easy to Customize
You can simply design a magnet to fit with your non-profit logo, or you can create a custom magnet with any design you prefer. Whether you're adding a social message or a message specific to your non-profit, you can choose any shape, any colors, and a variety of sizes to customize your car magnet.
5. People Love Car Magnets
The custom car magnet is the new bumper sticker and people love them. Since they don't damage the car and they are not permanent like a bumper sticker, people are more willing to support your cause with a car magnet than a bumper sticker.
They can put the magnet on their car and take it off anytime they want. However, most people will leave the magnet on their car and forget it's even there.
If you're looking for a great way to promote your non-profit or you need a unique fundraising idea, custom car magnets offer a good choice. They work great for non-profits because they are budget-friendly, easy to customize, and they provide a great choice for a fundraiser with a high profit margin.
https://www.arcmktg.com/wp-content/uploads/2014/10/logo-icon.jpg
230
250
Russ
https://arcmktg.com/wp-content/uploads/2014/11/logo.png
Russ
2020-12-21 09:45:52
2021-02-15 09:39:00
Why do Custom Car Magnets Work Great for Non-Profits