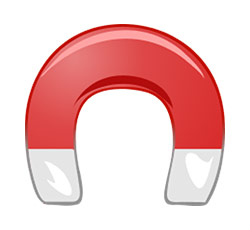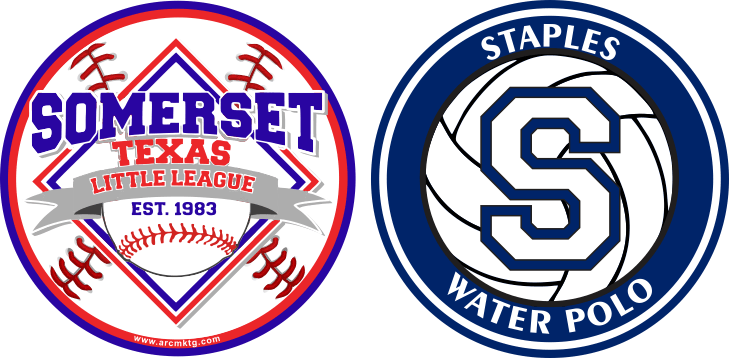 Why Custom Round Car Magnets Offer a Great Option
We offer custom car magnets in oval, round, and custom shapes. While our custom-shaped magnets tend to stand out the most because you can create a shape, such as a football helmet or a puzzle piece, our custom round car magnets are also a great option.
The shape of a circle can fit many different things, such as:
A baseball
A volleyball
A soccer ball
Several logos
And More!
Anything round can easily fit with these magnets, but you can also use them for just about any logo and information you want to include. Plus, they are easy to place on a vehicle and they can be designed to be very attractive.
If you're considering using custom car magnets for a fundraiser or to raise awareness, you may want to consider custom circle magnets. Let's look at some of the benefits you gain from custom circle magnets.
Plenty of Imprint Space
We offer 4″ and 5″ custom circle car magnets, giving you plenty of space to include your message. Circle magnets make it easy to add artwork and taglines in the space while providing an easy way to use colors and fonts to make the magnet and the message stand out.
Incredibly Visible
With the shape of a circle, often going on a car and becoming surrounded by the color of the car, you get a highly visible magnet that will stand out on the vehicle. Custom circle magnets tend to stand out among the other things found on the vehicle.
Great Fit for Many Logos
Round magnets offer an outer ring you can use for your organization's name. You can use the central circle area for your logo or for any other information you prefer. This type of design makes it easy to fit most logos onto a circular magnet and provides two colors for excellent contrast.
Easy to Distribute
Choosing a custom round magnet for your fundraiser is far easier to work with than some of the other fundraising options. They are easy to distribute because they are lightweight and compact. It's also necessary to store these magnets in a fridge or in any other type of special storage.
Very Durable
With custom circle magnets, you gain a durable magnet that can be used on a vehicle or even on a fridge. This makes it a great choice for even more supporters. The magnets will last for years and provide your message for a very long time.
Fit Any Budget
We offer custom circle magnets in two sizes with prices as low as $0.95 per magnet. Depending on the quantity you choose, you can get the right number of magnets on just about any budget.
Our circle magnets offer a great option for making plenty of cash for your fundraiser. With prices lower than $1, you can sell these magnets for $10 or even $15 to raise money for your organization. That's a large percentage of profits going into your organization.
When you're looking for a budget-friendly option with plenty of design options, our custom circle magnets work great. These magnets make a great option as school magnets, church magnets, or any type of fundraising magnets. If you're ready to start your fundraiser, start with a free virtual magnet design here.
https://www.arcmktg.com/wp-content/uploads/2014/10/logo-icon.jpg
230
250
Russ
https://arcmktg.com/wp-content/uploads/2014/11/logo.png
Russ
2021-04-29 08:12:05
2022-10-03 12:42:29
Why Custom Round Car Magnets Offer a Great Option