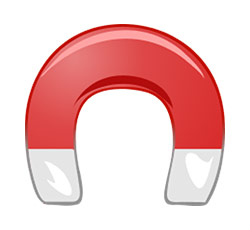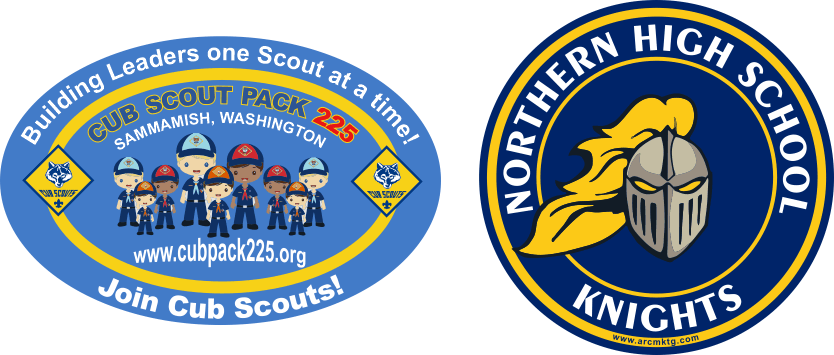 A Few Common Questions About Custom Car Magnets
You might have a few questions about custom car magnets that need to be answered before you decide to use this tool as a part of your fundraising. Whether you're raising money for a baseball team, a church, or a middle school, the right fundraiser makes a big difference. Let's look at a few of the common questions asked about custom car magnets to help you make a good decision.
Are Custom Car Magnets Actually Made for Cars?
Yes. These magnets are made to work on most vehicles and will stick to most metallic surfaces on most vehicles. As car manufacturers use new materials, such as plastic, carbon fiber, aluminum, and fiberglass, it's possible some vehicles won't work well for our custom car magnets.
However, our magnets will stick to any magnetic surface including:
Steel
Stainless Steel (some stainless-steel surfaces are magnetic, some are not)
Cobalt
Iron
Nickel
Any of these surfaces will work for our custom car magnets, which will cover the majority of the vehicles found on the road today.
How Long Will Custom Car Magnets Last?
Depending on your climate and the conditions drove in, custom car magnets can last two or three years. This is great news if you want to use these magnets for annual fundraising.
You can come up with a new design for your supporters to replace the old magnet once per year. When you do this, the magnets will never look worn or dated. Instead, they will still be in great condition when supporters of yours take them off their vehicle and replace them with the new magnet.
Some supporters might just add to their collection with the new designs and display all the custom car magnets you have sold them over the years, as well.
Do the Magnets Need to be Cleaned Regularly?
While it's not necessarily something you have to do, if you want to make sure your magnet remains in good shape, it should be removed from the vehicle a few times a year and cleaned. When you wash your car, just take off the magnet, wash the surface under it and wash the magnet with a mild detergent. Let it air-dry and place it back on your vehicle in the same place.
Will Custom Car Magnets Damage Vehicle Paint?
No. They will not cause any damaged to your pain. Car magnets, however, will shield the area where you put them from UV rays from the sun. This can cause the paint underneath to keep from fading while the rest of your vehicle fades a bit.
It's best to remove the car magnets occasionally to allow your vehicle to get some sun exposure. This can help to ensure the paint fades evenly. You also want to avoid placing a custom car magnet over a flaky paint area or a rust spot. This will reduce the power of the magnet and you could lose it down the road.
Custom car magnets make a great choice for your fundraising needs. When you follow our care instructions, they will last for years and you will have nothing to worry about when it comes to the paint on your vehicle.
https://www.arcmktg.com/wp-content/uploads/2014/10/logo-icon.jpg
230
250
Russ
https://arcmktg.com/wp-content/uploads/2014/11/logo.png
Russ
2021-04-26 13:06:21
2021-04-26 13:06:22
A Few Common Questions About Custom Car Magnets