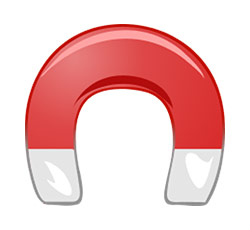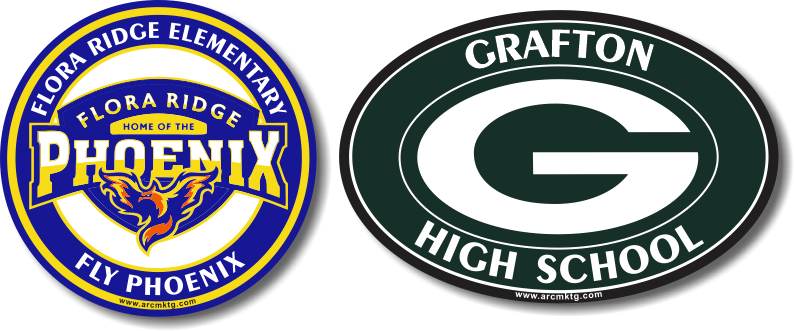 Why are Custom School Magnets So Powerful?
When it's time to promote your school, custom school magnets offer a great advertising tool. You can also use school magnets for raising funds for your school, clubs, sports teams, or any other reason. Investing in custom school magnets gives you many benefits.
You can choose custom car magnets, which can help parents and students promote your school on their vehicles. Of course, you can also design a school calendar magnet or a fridge magnet to hand out or use as a fundraising item. No matter which you choose, you will have a great item for getting your school's name out there fast!
5 Reasons Custom School Magnets are Powerful
1. Versatility
You can use custom school magnets for a variety of reasons. Use these magnets as a giveaway to remind parents of important events. Then, create a school magnet for the sports teams with a logo and sell it as a fundraiser. You can even use custom school magnets to promote upcoming events or as a way to commemorate something, such as a state championship for the football team.
2. Design Customizations
Since you can customize your magnet to fit any design you want, you get the perfect representation for your school. Choose a custom-shaped school magnet for your school and promote it throughout the community. Even if you run a dance school, you can use custom school magnets to benefit your school.
3. Low Cost
Unlike many other advertising options, custom school magnets are very cheap. You can get them for as little as about $1 each and they can market for you for years into the future. Since these magnets are very durable, they can remain on a vehicle or fridge for years, which can help drive more people to your events, more students to attend your school, and more donors to support your school.
4. Higher Fundraising Profits
Most fundraising items schools use provide a 50% profit margin. Basically, you get an item for $3, sell it for $4.50 and you get to keep the $1.50 profit. With fundraising car magnets, you get a much higher profit margin.
If you were to sell the magnets for $10 each, depending on the quantity and the design, you can make a profit between $5 and $8 per magnet. The profit margin can easily be 100%, 200%, or even 300% with custom school magnets.
5. Custom Shapes
The ability to choose the shape of your custom school magnet goes a long way. Of course, you can stick with a round or oval magnet, but you can also customize the shape to fit your school mascot or use a shape, such as a pencil. There are many ways to customize school magnets to fit a variety of purposes.
Whether you're trying to use a custom school magnet as a school fundraiser, for the sports teams, for a theater production, or for any other reason, customizing the shape can help you create a better magnet. For example, you can choose a top hat for the right theater production or a paw print if your mascot is a tiger.
It doesn't matter if you are looking for an elementary school car magnet, or a car magnet for your high school, Start the design process for your custom school magnet today with our virtual design tool. If you have questions, contact our team and we will be happy to help you!
https://www.arcmktg.com/wp-content/uploads/2014/10/logo-icon.jpg
230
250
Russ
https://arcmktg.com/wp-content/uploads/2014/11/logo.png
Russ
2023-01-27 10:48:54
2023-02-25 10:21:56
Why are Custom School Magnets So Powerful?