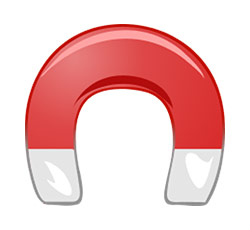 Ways to Successfully Fundraise for Your High School Football Team
Running a school football team can be highly rewarding, but it is more than just training the players and winning games. It comes with many expenses that must be fulfilled to have a successful and motivated team.
Travel, equipment, competition costs, and apparel can quickly add up to a huge expense. Therefore, school football teams rely on fundraising activities to raise money for the team. The right fundraising events and activities, like fundraising car magnets, are often used.
Most importantly, this can give your players the efficient training and resources they require to be their best. Here are some of the ways you can fundraise for your football team:
Get Local Sponsors
Collaborating with local businesses is the best way to fundraise money for your team. Establish a customized sponsorship package and reach out to multiple businesses. It is important to show them how sponsoring your team can support their business goals.
Here are a few promotions you can offer local businesses in exchange for sponsorships:
Sponsored events
Scoreboard signs
Website promos
Jersey promos
Field signs
Conduct an Online Campaign for Fundraising
An online fundraising page for your football team gives supporters a convenient way to donate. Furthermore, you can highlight the different ways the supporters and community can donate to your team. Here are a few incentives you can offer to the supporters:
Custom car magnets
Discounts on merchandise
Tickets to the football games
However, be sure to promote the donation page on social media profiles and email the donors to appreciate them for their support.
Sell Raffles for Game Day
This is an exciting way of raising money for the football team by offering prizes to those who donate. You can create a booth on the day of the exam and sell tickets for people to participate to win prizes. Moreover, you can announce the winners at half-time or the end of the game. Some prizes may include:
Gift certificate for escape rooms
Discounts or certificates for spa treatments
Discounts for restaurants or cafés
Start a Sponsor-A-Player Initiative
Programs like these motivate supporters to donate regularly to their favorite player on the team. It is an ideal way to engage people and make them feel involved. Moreover, it allows you to meet the goals of your fundraising campaign. Furthermore, people can sponsor the entire team or a single player.
School car magnets are the most cost effective and versatile way to raise money for the football team. These are great to give as a token of appreciation for the supporters, promote a fundraising event, or boost the team's spirit.
Wrapping Up
Finding ways to raise money for the football team can get challenging, whether you are fundraising for a community team or a school team. Therefore, it is essential to keep the motivation of the players high by getting more funds and support.
These fundraising activities are a fun way to boost the team's morale and get the people's support. Moreover, raising funds through personalized car magnets and online donation campaigns is highly affordable.
Lastly, whichever activity you select, promote them properly to reach the maximum community members.
https://www.arcmktg.com/wp-content/uploads/2014/10/logo-icon.jpg
230
250
Ally
https://arcmktg.com/wp-content/uploads/2014/11/logo.png
Ally
2023-04-11 10:35:07
2023-04-11 10:36:59
Ways to Successfully Fundraise for Your High School Football Team