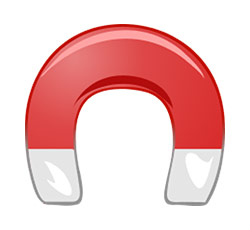 Fundraising is an effective way many PTAs and PTOs help raise money for their school's multiple projects. There are endless possibilities of activities and events to organize for fundraising. It is important to find affordable ways to engage both parents and students while raising funds for school projects.
Fundraising car magnets are a great way to raise money for schools and can be included in multiple fundraising activities. PTO's and PTA's can use custom car magnets for a variety of fundraising events to spread awareness and raise money.
Here are some effective ways fundraising car magnets can be used:
Touring the Neighborhood
PTAs and PTOs can use school car magnets to promote a fundraising event by touring the school's neighborhood. Get the car magnets customized to highlight the event and encourage people to buy tickets. This is a great way for parents and teachers to know the neighborhood and gain their support.
Car magnets can also be given as a gift to those donating to the cause or those purchasing a ticket for the event.
Put the Teachers in Jail
One of the best ways to get students excited about raising funds for their school is by giving them an opportunity to put their teachers in jail to get some free time or extra recess time. Whether the students want a pizza party, a movie morning, or a free period to play, they would love to participate in this activity.
The personalized car magnets can be divided among the students to either sell to raise money for a project or give as a token to those purchasing a ticket for a fundraising event. If the entire class can reach a specific goal, they get to put their teacher in jail to get some free time.
Parents' Night Off
Parents certainly need a break now and then, but it can sometimes be hard to get a reliable babysitter. PTO and PTA can use this opportunity to raise funds for a particular school project. Parents can buy fundraising car magnets and get a chance to enjoy a night out while one of the school teachers or volunteer babysit their kids for a few hours.
The school can even organize a game night or party at the school's gym to give all the parents a free night on the same day.
Wrapping Up
PTA and PTO car magnets are a great way for parents and teachers to raise money for school projects in an easy and cost-effective manner. The car magnets are easy to design, with multiple colors and shapes options available.
These are small and affordable, making them a popular way to raise money for the school and improve school spirit. You can include the school or event logo, a line to describe the cause, and contact details to help people learn about the school.
The supporters get to keep these appealing car magnets on their cars to show their support, which also works as an affordable way to promote the school event and cause.
https://www.arcmktg.com/wp-content/uploads/2014/10/logo-icon.jpg
230
250
Ally
https://arcmktg.com/wp-content/uploads/2014/11/logo.png
Ally
2023-02-09 10:06:16
2023-02-13 11:33:33
Ways PTAs and PTOs Can Use Fundraising Car Magnets to Raise Money for Schools