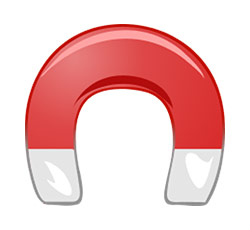 Using Custom Sports Magnets to Make an Impression
Custom sports magnets give you the ability to make an incredible impression. You can use them in multiple ways for your sports team. Whether you're raising money for a football team, baseball team, softball team, or any other sports team, the right custom magnets offer the perfect choice.
There are plenty of ways to make an incredible impression with sports magnets. Let's look at three of the most common ways you can use custom sports magnets to raise money for your team.
Logo Custom Car Magnets
A simple and easy way to raise money for your team is to sell custom car magnets with your logo or mascot on them. If you design an incredible car magnet, it will be easy to sell to your supporters. You can even create a custom shape for your magnet to make it stand out even more.
With the right custom car magnets, you can make plenty of cash for your team. There are many ways to sell these custom sports magnets. Use this option, if you want to raise money for your team.
Create Schedule Custom Sports Magnets
While custom car magnets are designed for cars, they can also be used on refrigerators. You can design these magnets with your team's schedule on them to ensure your supporters know when your games will be played. You can even use two different colors for home games and away games.
You can design your magnet to be in the shape of a football or another custom shape. It will stand out from the other magnets on the fridge and give you the right option to ensure your supporters know when and where to show up.
These magnets can be given away to drive more people to your games. They can also be used to raise money as they can be sold to your supporters.
Partner with a Small Business Sponsor
While this third option isn't as much about the design of the magnet and more about a great way to raise money, finding a small business sponsor can be very powerful. You can design a magnet perfect for cars and include your sponsor's logo. It can be a schedule magnet with their logo and website or phone number.
The design can accommodate the promotion your small business sponsor desires, while you get the magnets for free. The sponsoring business will pay for your magnets, which means you can sell them for a 100% profit.
There are many good ways to create a custom sports magnet for your specific needs. With the right magnet, you can make an impression on your supporters and those that don't know about your team. Sports teams often need to raise money and awareness. Custom car magnets offer the ability to do both.
When you need the right custom sports magnets for your team, you need ARC Marketing. We provide high-quality magnets to use for your fundraising purposes. Our team will even help you with the design or you can start with our free virtual magnet design tool here.
https://www.arcmktg.com/wp-content/uploads/2014/10/logo-icon.jpg
230
250
Russ
https://arcmktg.com/wp-content/uploads/2014/11/logo.png
Russ
2021-05-25 08:38:25
2021-05-25 08:38:26
Using Custom Sports Magnets to Make an Impression