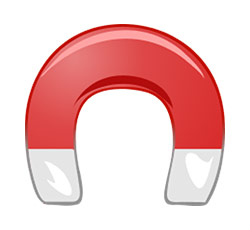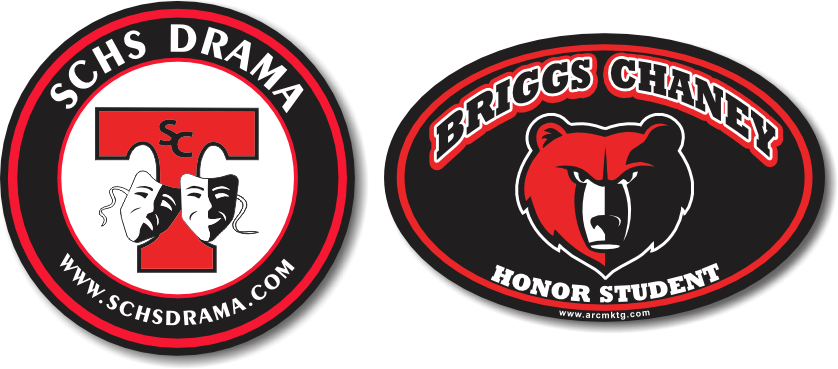 School Spirit Car Magnets: Drive Up Enthusiasm and Fundraising!
School spirit is more than cheering at games. It creates unity and pride among students, faculty, parents, and alumni. One innovative way to showcase and bolster this spirit is through school spirit car magnets. They're not just decorative items; they can also be a powerful tool for fundraising. And who's usually leading the charge on this front? PTAs and PTOs. However, other school groups have also recognized the potential of these magnets. Let's explore the fundraising power these magnets hold for different groups.
Football games draw large crowds. The excitement of touchdowns, tackles, and terrific plays keeps fans coming back. Selling magnets at games is a natural fit. Football boosters can tap into the enthusiasm of game nights, offering magnets to represent team pride and raising funds for equipment and events.
Basketball's fast-paced nature keeps spectators on the edge of their seats. During halftime or between quarters, boosters can sell magnets. With multiple games in a season, the fundraising potential is huge. Plus, magnets give fans another way to show their team support, on and off the court.
The leisurely pace of baseball games provides ample opportunities for fans to browse and buy spirit items. Baseball boosters can set up stands outside games, promoting school spirit and raising funds for training camps and equipment.
Cheerleaders uplift school spirit. Their performances are energetic, engaging, and essential during games. By selling magnets showcasing their vibrant spirit, cheerleader boosters can secure funds for uniforms, camps, and competitions.
The drama club captures attention on stage. Why not off-stage too? Drama enthusiasts can sport magnets supporting their favorite productions. The club can raise funds for set designs, costumes, and other production essentials by selling these magnets.
Representing academic excellence, honor societies hold a prestigious position in schools. Magnets symbolizing this scholastic achievement can appeal to members and their families. Selling these can help fund academic events, workshops, and community projects.
Marching bands bring life to parades and halftime shows. Their rhythm resonates with everyone. Band boosters can tap into this resonance by offering magnets, raising funds for instruments, uniforms, and trips.
Swimming and diving events are thrilling. The splash, the speed, and the precision dives are all crowd-pullers. Boosters can boost their fundraising by offering magnets showcasing this aquatic spirit, contributing to training programs and equipment.
Soccer's global appeal is undeniable. Schools are no exception. Soccer club boosters can capitalize on this widespread love by selling magnets, funding team trips, equipment, and tournaments.
In Conclusion School car magnets are more than a decorative piece on the back of a car. They're a symbol of unity, pride, and support. Various school groups, recognizing their potential, have integrated them into their fundraising strategies. These magnets not only increase enthusiasm among all associated with the school but also present a substantial fundraising opportunity. Whether it's the adrenaline of sports or the allure of the arts, these magnets resonate with the spirit of every group, promising both engagement and financial uplift. So, the next time you spot one of these on a car, know that it's not just an emblem; it's a vehicle driving school spirit and support!
For more information and a free car school magnet design, visit our website at www.arcmktg.com or give us a call at 760-743-6340.
https://www.arcmktg.com/wp-content/uploads/2014/10/logo-icon.jpg
230
250
Russ
https://arcmktg.com/wp-content/uploads/2014/11/logo.png
Russ
2023-09-26 13:06:48
2023-11-01 14:53:17
School Spirit Car Magnets: Drive Up Enthusiasm and Fundraising!