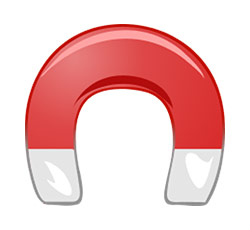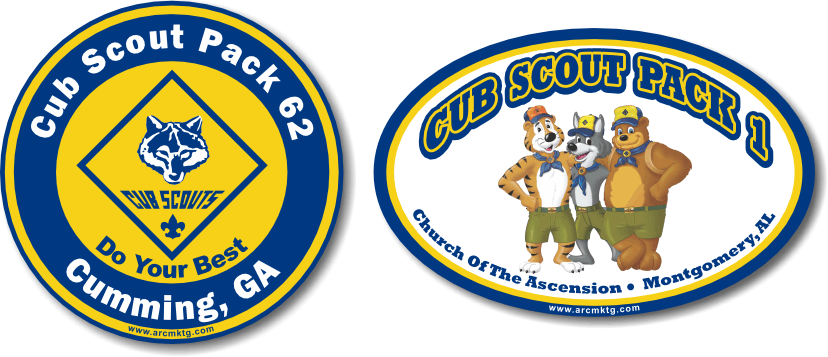 Cub Scout Packs: Fundraising with Custom Car Magnets
The Value of Scouting
Scouting plays a pivotal role in a young boy's life. It offers unique experiences, teaching valuable life skills. From camping trips to community service projects, Cub Scouts exposes boys to diverse activities. These experiences shape them. They grow into responsible, proactive, and community-conscious men. These boys learn leadership, teamwork, and discipline.
The Need for Fundraising
But these character-building activities come at a cost. Cub Scout Packs rely heavily on parents to cover expenses. Uniforms, camping gear, and event fees add up quickly. Fundraising is essential. It eases the financial burden on parents. More importantly, it allows the Packs to offer enriching experiences to all.
The Common Fundraising Methods
There are traditional methods of fundraising. Bake sales, car washes, and ticketed events are common. But they sometimes fall short in reaching their financial goals. Cub Scout Packs need innovative solutions. They need effective and continuous methods.
Enter Custom Car Magnets
Cub Scout car magnets present a unique opportunity. They're not just about raising funds. They're dual-purpose tools. On one hand, they generate much-needed funds. On the other, they spread awareness about the Cub Scouts.
Awareness and Exposure Benefits
Imagine driving around town. You spot multiple cars sporting Cub Scout magnets. Instantly, the community becomes more aware of local Packs. It sparks conversations. It might even inspire new members to join. Every car magnet advertises the Pack. It's a moving billboard. And it's all for a worthy cause.
Why Car Magnets Excel
Car magnets offer several advantages over other fundraising tools. They're affordable to produce. They're easy to distribute. They have a broad appeal. Who wouldn't want to support young boys becoming outstanding men? Every purchase supports this noble cause.
Continuity into Boy Scouts
Just as young athletes progress from Minor League Baseball to the Major Leagues, so do our scouts. When they matriculate to Boy Scouts, it doesn't mean their scouting journey has ended. In fact, their commitment grows even more profound. The move from Cub Scouts to Boy Scouts comes with a shift in objectives and activities. Boy Scouts take on more challenging adventures, demanding higher expenses. Much like how the Major League has distinct needs compared to the Minor League. Fundraising car magnets remain a valuable tool in this phase. They help bridge the financial gap. Boy Scout car magnets ensure that these dedicated young men continue to thrive in their scouting journey.
A Nod to the Girl Scouts
We'd be remiss if we overlooked the commendable efforts of the Girl Scouts. While Boy Scouts often take the limelight, Girl Scouts operate with equal diligence and purpose. They mold young girls into confident, responsible, and community-driven women. Their mission parallels that of the Boy Scouts, emphasizing leadership, values, and skills. Just like their counterparts, Girl Scout troops face financial challenges. They, too, rely heavily on fundraising. Supporting their endeavors is crucial. It ensures that every young girl has the opportunity to shine, grow, and contribute meaningfully to society. Girl Scout car magnets are just as important.
Conclusion
Fundraising is crucial for Cub Scout Packs. Custom car magnets provide an efficient way to raise funds. More than that, they promote the cause, sparking interest and conversation. Let's support our future leaders. Embrace car magnets as the future of Cub Scout fundraising.
https://www.arcmktg.com/wp-content/uploads/2014/10/logo-icon.jpg
230
250
Russ
https://arcmktg.com/wp-content/uploads/2014/11/logo.png
Russ
2023-09-28 11:21:54
2023-11-01 14:53:03
Cub Scout Packs: Fundraising with Custom Car Magnets