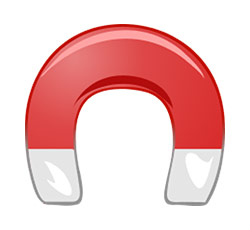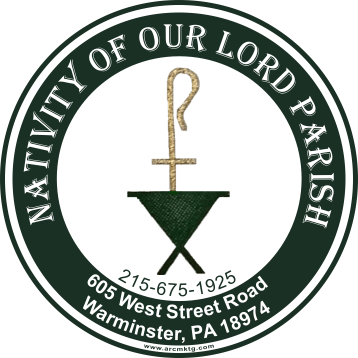 Remain Connected with Your Laity with Custom Church Magnets
The holiday season is right around the corner and churches might be very busy this year. With everything that has happened through 2020, many people are likely to fill churches during the Christmas season.
It's a great opportunity for churches to connect with the laity (attendees). By giving out custom church car magnets, you can connect with those showing up, and spread the word about your church.
Even in a normal year, handing out something special during the holiday season can help spread the word. Let's look at some of the ways custom church magnets help you stay connected with your laity.
More People Go to Church at Christmas & Easter
Throughout the year, you probably notice, your attendance numbers are down compared to the Christmas and Easter services. Typically, more people go to church on these two religious holidays than any other time of year. Heck, due to this phenomenon, the Catholic Church as some members they call C&E Catholics because they only show up for the Christmas Mass and the Easter Mass.
The holiday season offers a unique opportunity and due to coronavirus, it might be an even bigger opportunity this year. The minute restrictions are lifted, it's very likely people will flock to churches in order to gain some sense of peace. This might create huge crowds and even the need for additional holiday services this year.
With more people in church, handing out custom church car magnets is a great way to stay connected with them. New churchgoers will have a reminder they can either display on their car or on their fridge at home. Either way, they will consistently be reminded of your church, which might bring them back at least a few times outside of just Christmas and Easter.
Custom Religious Design for the Holidays
If you want to remain more connected with the laity, you can hand out a custom-designed religious car magnet for the holiday season. Hand it out early so they can spread the message throughout the season to those not sure if they will attend church on Christmas or stay home.
Some of the popular designs you can use include:
Cross
Nativity Scene
Bible
Crown of Thorns (Easter season)
Baby in a manger
Shepherds Hook
Many other designs can be very eye-catching and help you get the word out about your church during the holiday season.
Consider a Mass Community Mailer with a Magnet
A great way to drive people into your church and stay connected with those in your community is through a mass mailing with a custom car magnet. You can design a magnet to show off your logo or specific for the holiday season and mail it out to your entire local community.
Sure, some people will display the magnet on their car and others might not display it at all. However, we all have magnets on your fridge simply because we use them to hold things up. If your magnet only makes it to the fridge, it can still provide a positive reminder of your church throughout the holiday season.
There are many ways you can use custom car magnets to stay connected with your laity this year. It's going to be a unique holiday season and you might just find your church packed with very little room left, depending on the coronavirus restrictions in your area.
https://www.arcmktg.com/wp-content/uploads/2014/10/logo-icon.jpg
230
250
Russ
https://arcmktg.com/wp-content/uploads/2014/11/logo.png
Russ
2020-12-14 09:36:52
2020-12-28 09:12:18
Remain Connected with Your Laity with Custom Church Magnets