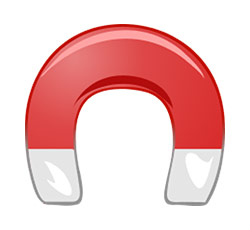 Reach Your Community with Custom Church Magnets
Churches need members to support them or they won't survive. Bringing new people into your church is important in many different ways.
In recent years, it has become harder and harder to reach out to people. So many have stopped supporting church activities and believing the teachings of most churches.
However, there are still ways to bring in new members. Custom church car magnets offer a great way to spread the word and keep your church brand in front of your audience. These magnets can be used in many different ways by your church.
Top 4 Ways to Use Custom Church Magnets to Gain New Members
1. Spread the Word
You can use custom church magnets at any event to spread the word about your church. This can include church events or events you attend in the community. These magnets can be used a lot like a business card, but for your church.
All your members should have a magnet on their car or fridge, as well. This will help ensure they come to church more often and get involved. With your contact information and church brand in front of them, you'll likely see them more often at events and activities.
2. Have Members Hand Them Out
A custom church magnet can work as an invitation, too. You can have a great design and even promote an upcoming event or Sunday service times. This can be a great way to make it easier for members of your church to find new members.
Give a few magnets to the members that want them and have them hand them out to people they know. You can see some good growth in your church when you turn your members into recruiters for your church.
3. Youth Group Fundraiser
Your church magnets can also work well as a youth group fundraiser. The youth group can sell fundraising car magnets for a profit to help support a trip, ministry work, or anything else. This can be a great way to promote your church, while also raising money for the youth group.
4. As Fridge Magnet Reminders
Sometimes, the best way to keep your church growing is to focus on the current members. With a custom church magnet designed for the fridge, you can put a simple reminder at the center of every household.
For example, if you're in charge of a local Catholic church, you can use an image of a rosary or crucifix on your magnet, include your church name, and include the mass times, along with your contact information. This will make it easier to get more people to show up on Sunday and even contact the right person when they need access to the sacraments from the church.
While many churches are using email marketing and social media today, custom church magnets can offer another great tool to grow your church. Whether you're trying to gain better attendance on Sundays, you're looking to promote an event, or you want to bring in more new members, custom church magnets can help.
Start with our free virtual design tool or contact us today with your questions.
https://www.arcmktg.com/wp-content/uploads/2014/10/logo-icon.jpg
230
250
Russ
https://arcmktg.com/wp-content/uploads/2014/11/logo.png
Russ
2022-11-10 11:15:43
2022-11-10 11:15:43
Reach Your Community with Custom Church Magnets