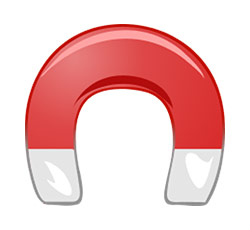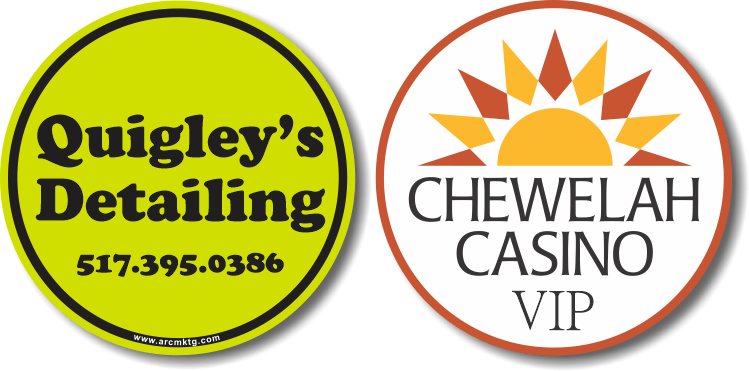 How to Use Custom Round Car Magnets for Your Business Marketing
You can get custom magnets designed in a variety of shapes, even custom shapes. Round car magnets are very popular because they are one of the most budget-friendly and versatile options you can use. With the right custom circle magnet, you can increase your business marketing and brand awareness.
There are many ways to use custom circle magnets for your business. If you're looking for an affordable way to grow your business, consider the different ways you can use custom circle magnets below.
Top 4 Ways to Use Custom Circle Magnets for Your Marketing Needs
1. Giveaways at Trade Shows
Do you attend trade shows every year? Are you one of those booths that just gives away a pen or a keychain? Instead of giving away something that makes your brand message so small, why not give away a custom circle magnet?
With a custom circle magnet, your message will be large and very easy to see. It will stand out on a car, on the fridge, or on any other type of surface.
2. Giveaways to Current Customers
You can also give away your custom circle magnets to current customers. This works great for businesses that need repeat business, such as pizzerias, ice cream shops, plumbers, and other local businesses. When your customer has your phone number on a magnet, on their fridge, they can easily order again or call you when they need your services.
3. As a Fundraiser Sponsor
Maybe you want to help a local school, sports team, or church raise money. You can sponsor their fundraising car magnets and pay for the cost of the magnets. The organization can sell the magnets for pure profit and you get your business name on the magnet as the sponsor. This can be a great way to drive customers to your business in your local community.
4. In a Mailer
You can distribute your custom circle magnet to specific zip codes in your area through a mailer. When you have a mailer that you can send out with a custom circle magnet, it's likely that the magnet will actually get used. Most people toss out a postcard pretty quickly, but with a magnet, they are more likely to toss it on the fridge.
Custom circle magnets offer a very budget-friendly way to spread your brand throughout a local community. When you give these magnets to current customers, they might frequent your business, which can help you gain more profits. If you give them to potential customers, they could become new customers when they need your services.
These magnets work great for real estate agents, dentists, pizza delivery businesses, restaurants, florists, schools, automotive businesses, financial services, and so many other businesses. You can get the right magnet for your needs and use a custom design to make your message stand out.
Use our free virtual magnet design tool to start the process or give our team a call for help. We will be happy to help you get the perfect custom circle magnet for your needs.
https://www.arcmktg.com/wp-content/uploads/2014/10/logo-icon.jpg
230
250
Russ
https://arcmktg.com/wp-content/uploads/2014/11/logo.png
Russ
2022-11-25 10:22:06
2022-11-25 10:22:06
How to Use Custom Round Car Magnets for Your Business Marketing