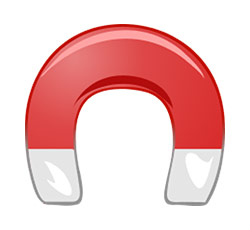 Cheerleading teams rely almost entirely on fundraising to pay for their expenses. They usually get very little or no financial help from the school. Private competitive cheer teams also must fundraise like crazy to pay their way. Uniform costs, travel expenses and more add up quickly and fundraising is one way that cheerleaders and their families can lessen the financial strain.
If you Google "Fundraising Ideas for Cheerleading Squads", you will find numerous articles describing the usual suspects: car washes, raffles, candy sales, etc. And if you read a little more deeply into those articles you will find that the expected revenue is about $200. Some of the suggested fundraising ideas are almost laughable, and would probably humiliate the entire cheer squad (Kiss a Pig Fundraiser? Really?!!).
How about something that won't embarrass everyone involved, will make $400 to $1,000 easily and will create awareness for your cheer team? Of course we're talking about a custom car magnet for your cheerleaders. Custom car magnets not only are profitable, they will get your cheer team's name out there. Hundreds of cars will be showing off your logo (don't have a logo? Don't worry… we'll help you for free).
So, before you force a Dog Washing Fundraiser on your cheerleaders, give the experts at ARC Marketing a call. We can design a car magnet that will make money and not humiliate your team! Get started on your FREE MAGNET DESIGN by clicking here.
https://www.arcmktg.com/wp-content/uploads/2014/10/logo-icon.jpg
230
250
Russ
https://arcmktg.com/wp-content/uploads/2014/11/logo.png
Russ
2015-08-11 06:56:57
2018-01-05 15:34:28
Fundraising Ideas for Cheerleading Squads