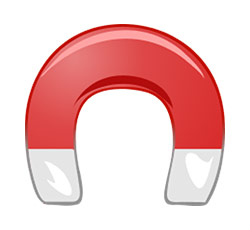 There's still time to get custom fundraising car magnets for your school. We can usually get your custom car magnets to you in about 2 weeks, so let's get started designing your new magnets!
There are hundreds of different ways you can make money for your PTA, PTO or School. Car magnets just might be the easiest and most profitable. If you did an internet search for "School Fundraising Ideas", you get a bunch of very questionable suggestions: cake walk, haunted house, etc. Do you really think you'll make much money doing things like that? And what about the time commitment? Can you imagine the man-hours needed to put a Haunted House fundraiser together? You'll probably lose money on most of the suggested fundraisers you find on-line. Is the huge amount of time and effort to create and staff these events worth the meager amount of money you'll make? Answer = NO!
Car magnets on the other hand, practically sell themselves.  Plus, after the event (while you're counting your money), the car magnet is broadcasting your school name all over town.
Getting started couldn't be easier, because our art department is going to do all of the heavy lifting. Just fill out our Virtual Magnet request form, give us a few ideas of what you want on your magnet design (school name, mascot, colors, etc.) and one of our amazing artists will create a preliminary design for you in a day or less. From there we fine-tune the design until you have just the look you want. Then we print them, ship them and you sell them to parents and faculty. Easy!
For more information, just give us a call at 760-743-6340, or fill out the Virtual Magnet form by clicking here!
https://www.arcmktg.com/wp-content/uploads/2014/10/logo-icon.jpg
230
250
Russ
https://arcmktg.com/wp-content/uploads/2014/11/logo.png
Russ
2015-08-12 06:24:12
2018-01-05 15:30:51
Car Magnets for School Fundraising