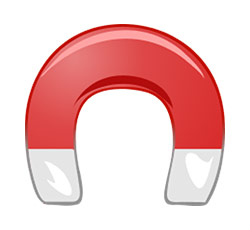 It's the middle of August and the big boys (the National Football League) are strapping on their gear and banging helmets, getting ready for the 2015 season. After a few more preseason games, they start playing for real.
Millions of young Americans are also strapping on their gear, getting ready for the upcoming youth football season. Almost everyone loves football. Most people will admit that it has overtaken baseball as America's Favorite Sport.
Youth football leagues are everywhere. There's the original league, Pop Warner, but there are others. Some are quite large and well established, such as American Youth Football.
If you are a parent of a child participating in youth football, you know the costs are staggering. Just the equipment costs (helmet, pads, cleats, uniform) will cost you hundreds of dollars each season. Add some league fees, coaching fees, etc. and you're going to be way over $500. Some of these expenses are shared by everyone on the team or league (league fees, travel expenses, etc.). Some families have 2 or more kids playing, so their costs are even crazier.
It's no wonder that fundraising has become an important, and permanent part of the football season. There are many ways that your team or league can raise money for the shared expenses. Just Google "Youth Football Fundraisers" and you will see dozens of ideas. Unfortunately, most of the are pretty lame (Rent A Kid, Selling Batteries, etc.). Really? Who would want to do that?
Obviously, we think a custom car magnet designed specifically for your team will make you a lot more money and not cause the humiliation of selling batteries door-to-door (who thinks up these sad fundraising ideas?).
A properly designed car magnet (we have the best car magnet artists in the industry) will sell itself, and bring a lot of pride to all of your young football players. With a background designing promotional products for the NFL, we know just what it takes to make your league look professional. We do not charge for artwork, and you are welcome to use our art department to help create your new fundraising car magnet.
It's a very simple process. The first step is to fill out our "Virtual Magnet Request Form" found on our website. This form provides our artist with the basic information they need to get your design started. After looking at your preliminary design, you suggest any changes and our art department gets on it ASAP. As soon as you have the look you want, we print and ship the magnets to your door. All you need to do is start taking bags of cash to the bank!
Get started on your free magnet design by clicking here now!
https://www.arcmktg.com/wp-content/uploads/2014/10/logo-icon.jpg
230
250
Russ
https://arcmktg.com/wp-content/uploads/2014/11/logo.png
Russ
2015-08-13 06:05:06
2018-01-05 15:26:49
Fundraising Car Magnets for Youth Football