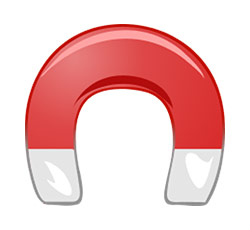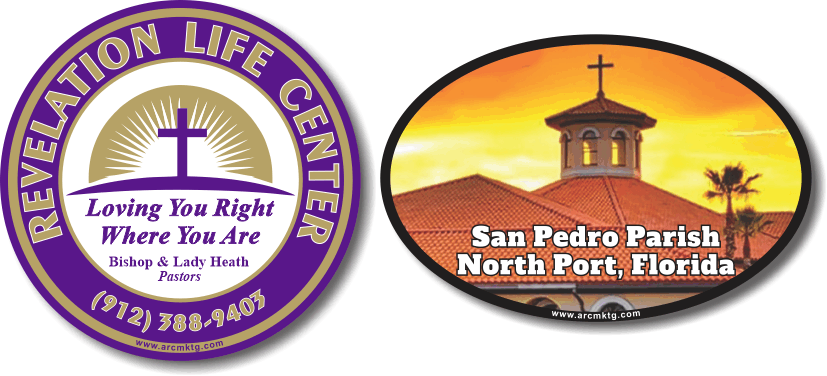 Custom Church Magnets Help on an Emotional & Personal Level
When you're in charge of a church, you probably want to make sure you are connecting to those attending and potential attendees on a personal and emotional level. Good custom church car magnets can certainly help you better connect with people.
Whether you are trying to invite more people to church or to specific events, using custom magnets is a good idea. The right design can help you better connect with your audience and help bring more people into your church on Sundays.
A study from Barna Research Group showed that less than 50% of American adults actually attend church on any given Sunday. This means there is a large group of adults out there that need you to connect with them and draw them in. With custom church magnets, you can get your church out into the community and draw more people through the doors on Sunday.
Types of Custom Church Magnets to Consider
1. Custom Church Car Magnets
A very popular option that allows your church members to display your church on their vehicle, a custom car magnet can be great for spreading the word. You can even do a themed magnet, such as a nativity at Christmas time or a cross at Easter time. With a custom church car magnet, each vehicle becomes a small billboard for your church.
2. Catholic Church Magnets
When you want to promote the Catholic church and draw in more parishioners, a Catholic church magnet can help. You can use specific Catholic symbolism, such as the Rosary or a Crucifix, to connect on an emotional level with those that have left the church. These magnets can be car magnets or they can be used on a fridge or any other magnetic surface.
3. Church Calendar Magnets
A calendar magnet can help keep people on track with what is happening. It doesn't have to be a literal calendar, either. You can use a list that highlights specific annual church events. This magnet can go onto a fridge and become a reminder for those that might want to attend your church events. For Catholic churches, it can be a magnet that lists the Holy Days of Obligation and other important events.
4. Religious Holiday Magnets
Many people start to feel a bit more religious around Christmas, throughout Lent, and around Easter compared to other times of the year. Heck, some people only attend church on Christmas and Easter.
Religious holiday magnets can go a long way to helping bring people back to church during other times of the year. They can also make it easier for people to rationalize displaying the magnet on their car.
There are many custom church magnets to choose from. When you want to connect with people on an emotional and personal level, getting the right design for your custom car magnet will go a long way. Symbolism can convey a very strong message to the right person.
Start your custom magnet design today with our free virtual design tool. You can also contact our team for additional help.
https://www.arcmktg.com/wp-content/uploads/2014/10/logo-icon.jpg
230
250
Russ
https://arcmktg.com/wp-content/uploads/2014/11/logo.png
Russ
2022-12-05 11:22:51
2022-12-05 11:22:51
Custom Church Magnets Help on an Emotional & Personal Level