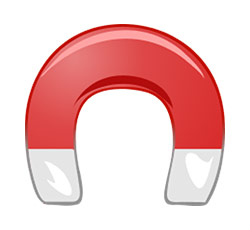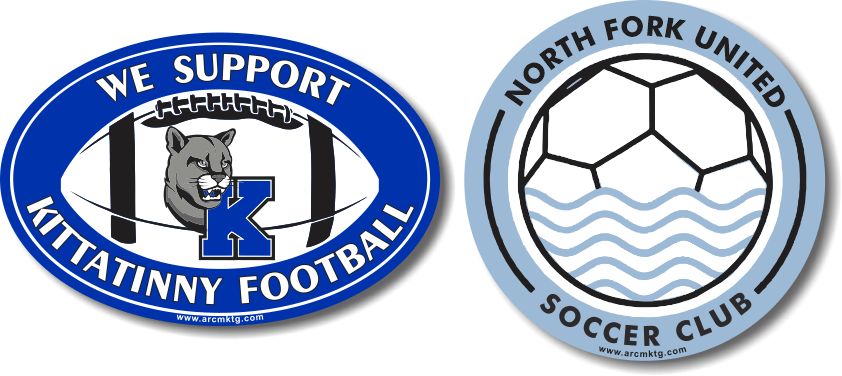 Custom Car Magnets vs. Coupon Books Fundraiser
Choosing the right fundraiser for your school, sports team, or organization isn't easy. There are many options out there. Let's look closer at custom car magnets and the coupon book fundraisers to help you make a better decision.
Custom Car Magnet Fundraisers
When you choose fundraiser car magnets you gain many benefits. This type of fundraiser is one of the easiest to run and provides plenty of value for your supporters. Plus, it offers a collectible element with a new annual magnet design each year.
Custom car magnets can be less than $1 each, depending on the size, design, and quantity. They can sell for as much as $15, which gives you a huge profit margin. Even if you spend more per magnet and sell them for less, you can easily triple your money.
The profit margin isn't the only huge benefit of using fundraiser car magnets. You will also get an easy to store, ship, and transport product. Some fundraisers require you to store food products or large boxes of products. With custom car magnets, you can store hundreds in one small box.
Custom car magnets can also be combined with many other fundraisers. They can be used to help garner larger donations at a car wash, sold at concession stands, given away for larger raffle ticket purchases, and more. They are very flexible in how you can use them.
Coupon Book Fundraisers
With a higher price, coupon book fundraisers can be a bit of a difficult sell. However, they offer buyers plenty of savings, which can make them well worth the cost. Many coupon books will need to be sold for $25 or $50 to make a nice profit.
The profit margin for coupon books tends to be about 50%. Providers of these books put in quite a bit of work to contact companies and get them to place a coupon in the book. They also have to print them out and they can be a bit heavy when it comes to shipping.
Coupon books do offer plenty of value for the consumer, however. They can be a bit easier to sell than some of the other fundraising products due to the value they provide. The price point can be a bit steep for some people, though.
Another minor issue with coupon books is the possibility of them getting wet. If something happens and your books get wet, you cannot sell them. They will be ruined, so you do need to be careful how you store them.
Choosing Between Custom Car Magnets and Coupon Books
Both of these fundraisers offer benefits for your group or organization. When you need to raise money, you want to choose the right fundraiser for your needs. Custom car magnets offer an opportunity to create awareness and raise money at the same time. Coupon books tend to offer the consumer plenty of value, but they have a much higher price point.
If you want to use fundraiser car magnets, you can sell them for a much lower price. This means they will likely be easier to sell than coupon books.
Making the right fundraising decision isn't easy. Heck, you might decide both of these fundraisers work for you. The higher profit margin of custom car magnets tends to make it the right choice for most groups and organizations.
If you're ready to design your custom car magnet, start with our free virtual design tool here.
https://www.arcmktg.com/wp-content/uploads/2014/10/logo-icon.jpg
230
250
Russ
https://arcmktg.com/wp-content/uploads/2014/11/logo.png
Russ
2021-09-27 08:32:05
2021-09-27 08:32:06
Custom Car Magnets vs. Coupon Books Fundraiser