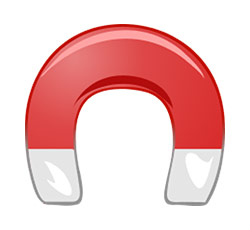 Choosing Custom School Bus Magnets for Your Next Handout
The best custom shape magnet will help you promote your school faster and easier. When you start thinking about getting the right school car magnet for your fundraiser or to use as a promotional item. the shape matters. Consider a school bus magnet if you want to grab attention.
Have your magnet designed to be in the shape of a school bus with the perfect bright yellow color. Then, slap your school's name right on the side of the bus with the contact information you prefer. It will communicate your message fast and easy to anybody that sees the magnet.
School bus magnets offer a universal design. Everybody knows what a school bus represents, which makes it the perfect shape to represent your school. Whether you are using the magnets to raise money or as a promotional giveaway item, the school bus magnet is a great choice!
Choose Your School Bus Magnet Design
There are different designs to choose from and you will have a few decisions to make. You can go with a classic school bus magnet with your school's name and contact information on the side of the bus. This style can even look very realistic, just like a real school bus.
Of course, you can also go a bit more animated with the design and a bit more cartoonish with the actual bus design. When you go this route, you might design the magnet to have a bit more room for a school motto and more information.
The size of the school bus magnet can be customized, too. You can choose a shorter or longer bus with fewer or more windows. It's really up to you what the school bus will look like. No matter what you choose, that bright yellow color will make your school magnet stand out and give it universal appeal.
Hand Out Your School Bus Magnets Everywhere
Once you've designed your custom school magnets and placed your order, it's time to line up ways to hand them out. Of course, you can send one home with every student to give to their parents. You can also give these magnets away at community events or even a trade show.
If your goal is to fill open spots for students, it might be beneficial to send out your custom school bus magnets as a part of a mailer. This can be a powerful way to target the local community and find a few more students to fill your empty slots.
School Bus Magnets for More than Just Schools
Sure, a custom school bus magnet makes perfect sense for a school, but this design can work for a few other organizations, too. If you run a summer camp or a day camp, the school bus design can work quite well. It can also work well for a transportation company or a manufacturer of school buses. Even an after-school program can use a custom school bus magnet as a promotional item.
If you're looking for a unique way to capture attention, custom school bus magnets offer a great solution. Use our free virtual design tool today to figure out your magnet design or call us directly for assistance!
https://www.arcmktg.com/wp-content/uploads/2014/10/logo-icon.jpg
230
250
Russ
https://arcmktg.com/wp-content/uploads/2014/11/logo.png
Russ
2023-01-20 09:26:34
2023-01-25 09:43:36
Custom School Bus Magnets for Your Next Handout