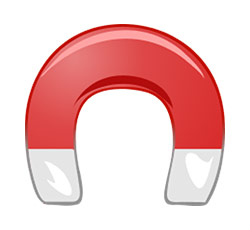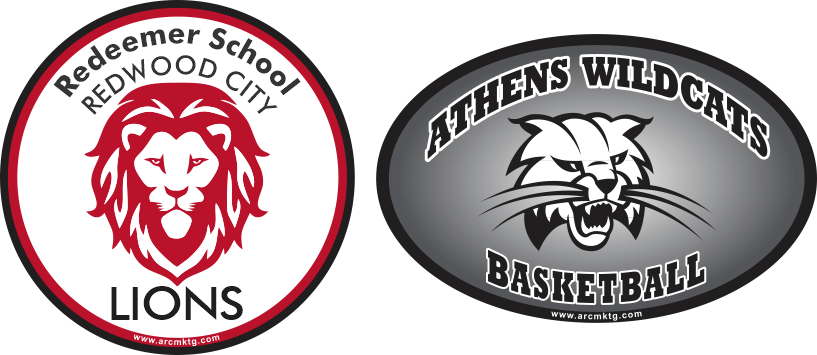 Budget-Friendly Fundraising Ideas to Consider
You might not have the cash to put on a gala event or a golf outing. It might be too much for you to foot the bill to buy thousands of dollars in products to sell for your fundraiser.
There are plenty of budget-friendly fundraising ideas you can use to raise money without a large up-front cost. Let's look at some of the best budget-friendly fundraising ideas to consider.
4 Top Budget-Friendly Fundraising Ideas for Your Organization
1. Custom Car Magnets
One of the best things about selling custom car magnets as your budget-friendly fundraising idea is the versatility. While these are some of the cheapest items you can buy to sell for fundraising, they can also be paired with several events and other fundraisers.
Custom car magnets can cost less than $1 per magnet. They can actually be free if you can find a business partner to sponsor your fundraiser and cover the cost. You can use custom car magnets for sports teams, churches, youth groups, elementary schools, and so much more.
Raising money with custom car magnets is very easy. You won't need any special storage and these magnets can easily be sold at sporting events, school events, church services, and events, and more. You can sell them online with social media, door-to-door, and through many other methods.
2. Bake Sales
A very budget-friendly fundraising idea, a bake sale usually includes having people donate baked goods for sale. The one thing you will need is a space to hold your bake sale and a way to get people involved. It's a very cheap fundraising idea, but bake sales will only bring in so much cash.
3. Fitness/Sports Classes
If you're raising money for a sports team, you can hold fitness or sports classes for adults or youth. Charging an entry fee allows you to raise money, while you won't need to put up much cash for this fundraising idea.
For example, if you're raising money for a high school basketball team, you can hold basketball clinics over winter break. Have the athletes teach younger players the fundamentals of the game and charge a fee to attend the clinic. It can even be held over several days.
4. Car Wash Fundraiser
Another very cheap fundraising idea is holding a car wash. If you can find a place to hold it (preferably where this is plenty of traffic) you can hold a car wash for less than $100. All you have to do is buy the supplies and have your group do the washing of the cars.
You can even pair this with a custom car magnet fundraiser and give away the magnets for a certain level of donation for the car wash. For example, donations of $20 or more receive a free custom car magnet for your school or sports team.
There are plenty of budget-friendly fundraising ideas you can use to raise some cash for your group. Selling custom car magnets isn't the cheapest option on this list, but it's one of the best options. Choose the right idea for you and get started with your new fundraiser fast.
https://www.arcmktg.com/wp-content/uploads/2014/10/logo-icon.jpg
230
250
Russ
https://arcmktg.com/wp-content/uploads/2014/11/logo.png
Russ
2021-02-22 15:32:21
2021-02-22 15:32:22
Budget-Friendly Fundraising Ideas to Consider