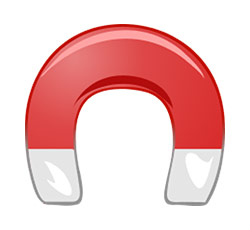 A Few Things You Might Not Know about Custom-Shaped Magnets
Whether you're trying to find the right custom car magnets for your business or your fundraiser, there are some things you should know. Although round car magnets and oval car magnets tend to be a little more durable (a single continuous outside shape reduces the possibility of the magnet tearing during removal), a custom shape magnet might be more persuasive. Custom-shaped magnets offer a great way to grab attention when properly designed. They are also an affordable option to give away as a gift or to sell as a fundraising product.
Often, you will design your magnet to match your logo or mascot. With the right custom design, you can relate to your audience and draw the attention you're after. Let's look at a few of the things you might not know about custom-shaped magnets to help you make the right decision.
What You Should Know About Custom-Shaped Magnets
1. Help Convey an Emphatic Message
No matter what the message is, a custom-shaped magnet helps to get it across. For example, if you're working on an autism awareness magnet, you will likely use a ribbon as your custom shape. Many people in today's world recognize the ribbon as a sign of awareness for something specific, depending on the color or colors.
If you plan to raise money for a sports team, you probably want a custom-shaped magnet that matches your mascot and team colors. This gives your fans a nice item they can collect and use to show their pride and support.
2. Incredibly Cost-Effective
When you want to raise awareness for an organization, cause, or business, custom-shaped car magnets are very cost-effective. You will get far more mileage out of one magnet than you will get from many other forms of advertising or spreading awareness.
Since these magnets are very affordable, they give you a great return on your investment. Plus, the custom shape helps grab even more attention.
3. Very Versatile
Just because you order custom-shaped car magnets doesn't mean they have to be placed on a vehicle. They can also be put on a fridge, filing cabinet, or any magnetic surface. This can help to keep your business or organization in the mind of the person that received your magnet.
People open their fridges more than 10 times a day, on average. If your magnet is right there on the fridge, they will continually see your magnet over and over again.
What Type of Custom Shapes are Possible?
Just about anything is possible from a football helmet to a light bulb. There are thousands upon thousands of possible custom shapes you can come up with for your custom car magnet.
A few more examples include:
A slice of pizza
An ice cream cone
A lacrosse player
A heart shape
A hockey puck
A Zamboni
A typewriter
A set of school books
And more!
Any shape you can come up with can be created for your custom-shaped magnet. When you want to make a statement, a custom shape is the way to go.
At Arc Marketing, we can help you choose the right design for your custom car magnet. Start with our free magnet design tool online and if you need help, contact us.
https://www.arcmktg.com/wp-content/uploads/2014/10/logo-icon.jpg
230
250
Russ
https://arcmktg.com/wp-content/uploads/2014/11/logo.png
Russ
2022-01-13 10:52:17
2022-10-03 12:33:21
A Few Things You Might Not Know about Custom-Shaped Magnets