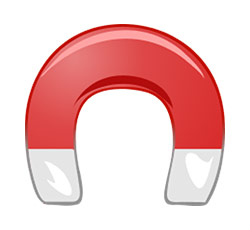 Why Custom Sports Magnets Make a Great Fundraising Choice
When it's time to raise money for youth sports, high school sports teams, or for any other age group, the right fundraiser makes a difference. You can choose from a long list of options, but custom sports magnets are the best option.
Not only will custom sports magnets help you raise money, but they also give people the opportunity to show off their school or team spirit. You can raise money very quickly and the profit margin is very high compared to other items.
There are many great reasons to choose custom sports magnets for your fundraiser. Let's look at some of the top reasons.
4 Reasons to Sell Custom Sports Magnets for Your Fundraiser
1. High Profit Margin
One of the main reasons to choose custom sports magnets for any fundraiser is the high profit margin. With many fundraising items, you get around a 50% profit margin. However, custom sports magnets easily offer a profit margin of 100%, 200%, and even 300%.
The cost is very low, especially if you buy in quantities above 150 magnets at a time. The more you buy, the higher your profit margin, and the more money you can make.
2. Eye Catching & Spread Awareness
A well-designed custom sports magnet will spread awareness for your team. It will catch the eye of those out on the road and they will be drawn to the magnet. You can choose a larger size and bold colors to ensure your magnet is very eye catching.
3. Last a Long Time
Custom sports magnets are made to last for years. They can be put on a vehicle and swapped out the following year for a new magnet or displayed for several years without fading.
Custom sports magnets can withstand the weather and they won't damage your vehicle. They come off easily when it's time for a new one and they are very easy to put on, as well.
4. No Delivering Orders
With many fundraising items, you have to take orders, collect money, and deliver the product. If it's a food product, you might need special storage.
Many fundraisers are a huge hassle. You might spend months chasing down people that paid for a product and moved or have become hard to get ahold of all of the sudden. It can become a nightmare very quickly.
With custom sports magnets, you can buy the magnets ahead of time and simply trade a magnet for cash on the spot. This cuts out the order forms and delivery of product later on.
There are many great reasons to choose to sell custom sports magnets for your fundraiser. You can even consider partnering with a charity or cause to sell awareness magnets for even more profit.
No matter how you decide to design your magnet, it's sure to sell. With custom sports magnets, you get a high profit margin, a low cost, and plenty of great benefits for your sports team or league.
https://www.arcmktg.com/wp-content/uploads/2014/10/logo-icon.jpg
230
250
Russ
https://arcmktg.com/wp-content/uploads/2014/11/logo.png
Russ
2020-11-05 09:56:15
2020-11-23 14:43:18
Why Custom Sports Magnets Make a Great Fundraising Choice