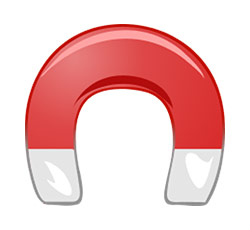 5 Customization Tips for Great Custom Car Magnets
When it's time to start up your custom car magnet fundraiser, you need to make sure you create the best magnet possible. Some magnet designs are pretty easy, such as a football helmet or football shape for your football team.
However, for some groups, it's not so simple. Designing your magnet is vital to your success. Let's look at some of the top customization tips to help you create the best possible design.
Keep it Simple
It's always a good idea to keep your magnet simple. If you go overboard, it can easily become too busy and your message will get lost in the design.
Use colors that make sense and make it easy to read. Don't try to shove too much information on the magnet. Your organization's name and logo are enough. You can add a website or phone number, if it makes sense, too.
Create Your Image in the Right File Size
The last thing you want to do is create a beautiful design that gets distorted as the image is stretched. Always work with the right file size recommended by your custom car magnet provider.
You want the design for your magnet to fit perfectly within the size and shape you create. It should look sharp and should never have distortion because it had to be stretched to fit.
Choose the Right Options for You
There are several options you can choose and you don't need them all. You can customize the shape, change the font, and choose specific images or colors for your magnet.
Take the time to consider what will look great and grab attention. However, don't feel like you have to go overboard on custom options.
Get Help from a Professional
When you're ready to use custom car magnets for fundraising or for any other reason, you need the help of a professional. At Arc Marketing, we offer a free magnet design too online. You'll get to choose your shape, colors, text, and other options. Then, we put it together for you.
Our team will help make sure you're happy with the design before any magnets are created. Don't feel like you have to create the perfect design on your own. We are here to help.
Custom Shapes are Fun, but Not for Everyone
A custom shaped car magnet is a great option, but it's not the right fit for everyone. Choosing a magnet shaped like a gear for a cycling event makes sense, but it's also more expensive than a standard round or oval shaped magnet.
Make sure you consider the cost involved before choosing a custom shape. A unique shape can be very eye catching, but it might not fit within our budget.
With the right magnet design, you can move forward with your fundraiser. Our custom car magnets offer plenty of benefits and you'll be able to customize them to fit your specific needs. We will even help you choose the right custom options as you go through the process.
https://www.arcmktg.com/wp-content/uploads/2014/10/logo-icon.jpg
230
250
Russ
https://arcmktg.com/wp-content/uploads/2014/11/logo.png
Russ
2020-11-09 12:00:08
2021-04-12 09:09:53
5 Customization Tips for Great Custom Car Magnets