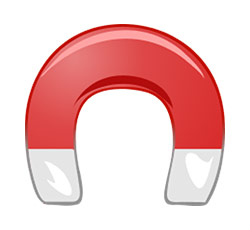 Welcome to the new PTA and PTO Officers
School's out for summer, and that means relaxing days, hanging out with the kids at the pool. Unless you are one of the new officers in your PTA or PTO.
If you are one of those lucky souls, then your summer will also include planning for the upcoming school year. The duties and functions of your PTA/PTO are many and varied, but there is one constant…fundraising. Your PTA/PTO will be constantly raising money to help your school. The money you raise and gift to your school might be helping to purchase things as important as computers for the students, or even florescent vests for your Crossing Guards. There are hundreds of ways that your donated money will be used.
If you Google "PTA fundraising ideas" you'll get dozens of ideas, and most of them are very labor-intensive. In fact, they will resemble a full-time job. Most of these fundraisers will make you scratch your head in disbelief (will these events actually make money?). To get an idea of what I'm talking about, just click on the link from PTO Today.  I can't even guess at how much preparation these fundraisers require to pull off successfully, but these type of events are critical to fundraising.
Your fundraising year does not include a single event that will meet your financial goals by itself. PTA and PTO fundraising is a year-long effort that will include several different events. A successful fundraising year is a mixture of various money making opportunities.
The easiest fundraisers are those that do not involve scheduled events (car washes, bake sales, etc.), but involve sales of merchandise to the parents of your students. Again, you can Google this and get a lot of ideas, but most of the items offered to PTA/PTO's are pretty lame. But there are some items that you can sell that don't insult your intelligence, like car magnets customized for you school (I'm a little biased because ARC Marketing makes the highest quality car magnets in America).
Car magnets should be part of your fundraising mix. We will do all the design work for free (we have awesome artists who know how to create cool designs), and we'll print them and ship them to you in 2 weeks or less. Car magnets can be stored forever, so you can sell them all school year long. And you can make a lot of money with a custom car magnet. For example, if your school bought 500 oval magnets (customized with your school colors, your school mascot, your school name, etc.) and sold them for $6 each (that's our suggested selling price), you would make $2,260.00!!! Not bad!
So, here's what you need to do next; have one of our artists start working on your design. It's free, it's easy and it's fun. All that we need to know from you is a little bit about your school (name, mascot, etc.) To get started, just click here and complete a short questionnaire. In about one day, your new magnet design will magically appear in your in-box and you're ready to go. Rather talk to a real person? Give us a call at 760-743-6340 and we can handle everything over the phone.
Happy Fundraising!
https://www.arcmktg.com/wp-content/uploads/2014/10/logo-icon.jpg
230
250
Russ
https://arcmktg.com/wp-content/uploads/2014/11/logo.png
Russ
2017-06-02 08:14:47
2018-01-03 17:40:11
PTA and PTO fundraising car magnets