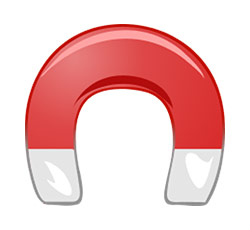 Using Elementary School Car Magnets for Fundraising
Elementary school fundraising isn't easy. While you certainly have the benefit of cuteness on your side, your sales staff (the students) aren't going to be able to explain a complicated fundraiser. Elementary school car magnets offer a great option for fundraising.
There are many reasons why custom car magnets fit well for elementary school fundraising. Let's look at a few of the reasons you should consider elementary school car magnets for one of your fundraisers this year.
5 Reasons to Choose Elementary School Car Magnets for Fundraising
1. Targets Your Main Audience
For most elementary schools, the main audience willing to help out the school will be the parents and grandparents of the students. You might be able to get a few other family members involved, too, but it's typically the families of the students that purchase whatever you sell and help you raise money.
Elementary school car magnets offer a great option because parents and grandparents will be happy to show off their pride for the school. They will likely enjoy displaying the magnet on their car and won't hesitate to spend a few bucks to help out the elementary school.
2. Easy to Sell
Custom car magnet fundraisers are so simple any child can explain them. All they have to do is know the price and show off the magnet. It's very simple, unlike other types of fundraisers, which might require order taking, money collecting, storing a product, and delivering the product.
Elementary school car magnets can easily be sold through the student or through some type of packet sent home with the student. They won't require young children to go door-to-door either.
3. Customizable
Of course, you can customize your elementary school car magnets to fit your needs. Whether you want to show off the school specifically or you want to promote a group, such as the cheerleading team, these magnets can be designed to fit any group within your elementary school.
4. Can be Sold at Events
Maybe you want to sell custom car magnets as a fundraiser throughout the year. You can sell them at elementary school events, such as plays, sporting events, and more.
This can make it very easy to reach a larger audience of family members when they show up to see their niece, nephew, grandchild, cousin, son, or daughter perform in the school's play or play in a sporting event.
5. Low Cost/High-Profit Margin
You will have the ability to raise money for your school without the high upfront cost of some fundraiser or the high cost to the purchaser. elementary school car magnets are very affordable (the more you buy, the cheaper they become) and you can sell them for a high-profit margin.
They can be purchased for as little as about $1 and can be sold for as much as $15 per magnet. Even with an average sales price of $7.50 per magnet, you can make quite a bit more than you spend for each magnet.
If you're looking for an excellent fundraiser for your elementary school, custom car magnets offer a great option.
https://www.arcmktg.com/wp-content/uploads/2014/10/logo-icon.jpg
230
250
Russ
https://arcmktg.com/wp-content/uploads/2014/11/logo.png
Russ
2021-01-25 13:28:42
2021-01-25 13:28:43
Using Elementary School Car Magnets for Fundraising