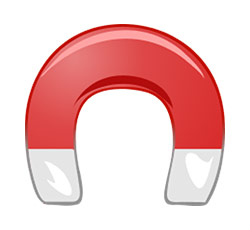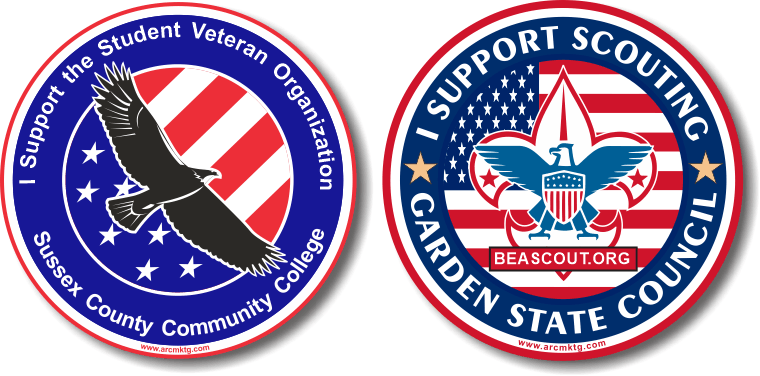 Using Custom Magnets for Patriotic Holidays
The Fourth of July is right around the corner and Memorial Day just passed. These, and other Patriotic Holidays, offer opportunities to use custom magnets to raise money, promote your business, or to promote your organization.
Many people go to events on holidays that celebrate the United States of America. They become a rather captive audience, especially if it's an all-day or weekend-long festival or event. Let's look at some of the ways you can use custom car magnets on Patriotic Holidays.
Top 4 Ways to Use Custom Magnets on Patriotic Holidays
1. To Promote an Event
You can have these magnets created ahead of time and use them to promote the upcoming event. Hand them out and people will slap them on the fridge or even on their vehicle to help promote your upcoming event. Whether it's a July 4th parade, a Veteran's Day festival, or any other Patriotic Event, these magnets can be very powerful.
2. Create a Business/Organization Promotion Magnet
Working your logo or your business name into the custom magnet design can be a great way to promote your business or organization during a Patriotic Event. This is a great option if you want to promote your local small business or even an online business. Patriotic people will likely love the magnet and put it on their fridge or even their car year-round.
If you have a good design with a custom shape, you might get more people interested in your magnets. They can be given away for free or sold for a profit at Patriotic Events.
3. For a Fundraiser
You can certainly use Patriotic Magnets as a fundraiser at events on these holidays. They can work great to raise money for your school, church, sports team, or any other cause. When you need to raise money, these fundraising car magnets can be very powerful.
It's possible to create a state-shaped magnet with a patriotic theme. This can be a very powerful way to get more people in your state to buy the magnets during your fundraiser. You can even create a general type of magnet making it more appealing to a larger audience.
4. As a Fun Giveaway
If you have an event you're running, you can partner with a business and give away patriotic magnets to those that buy tickets. You can even give away 1,000 to the first 1,000 people through the doors to get people to show up sooner.
The business can sponsor the magnets by paying the cost for the quantity you need. Then, you can announce them as the sponsor a few times throughout the event and in any printed material. It's even possible to include the business name and contact information on the magnet if you prefer.
There are many ways you can give away or sell custom magnets on Patriotic Holidays. These magnets can be very attractive and very popular when it comes to those attending events during these types of holidays. Start with our free virtual design tool for your custom magnets.
https://www.arcmktg.com/wp-content/uploads/2014/10/logo-icon.jpg
230
250
Russ
https://arcmktg.com/wp-content/uploads/2014/11/logo.png
Russ
2022-06-30 09:06:54
2022-06-30 09:06:55
Using Custom Magnets for Patriotic Holidays