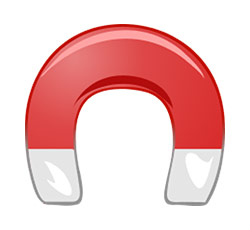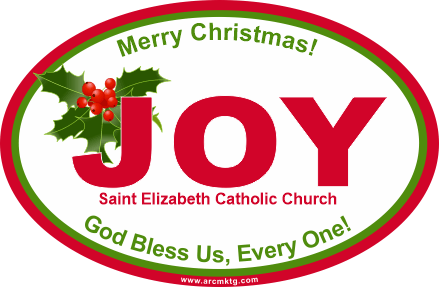 Using Custom Holiday Magnets for Fundraising & Awareness
It's no secret, the holiday season is a great time to raise money and spread awareness. A custom holiday magnet might be the perfect option for your organization, school, church, or sports team. With the right magnet, you can raise the money you need and spread awareness.
The Christmas season is filled with joy and happiness. It's a time to celebrate. Using a custom holiday magnet as an item in a holiday goodie bag, to raise money through sales, or as a simple handout can help you achieve your goals.
Top Custom Holiday Magnet Ideas
1. Round Custom Car Magnet
One of the most popular options for the holiday season is a round custom car magnet. This magnet can be turned into an ornament design, along with many other designs. With the round shape, you can do quite a bit for your custom magnet. Plus, it comes at a very low cost.
Whether you plan to use your round custom holiday magnet as a giveaway or fundraiser, the right design will make a difference. Make sure you choose great colors that fit with your holiday theme.
2. Oval Magnet for Your Logo
Add a touch of holiday cheer to your custom oval magnet and sell it or give it away. You can add a few holiday decor options to your design, such as the right bow, candy cane, Santa, or a nativity if you're a church.
This type of magnet fits very well for the back of a vehicle. It can be made with the right design to stand out. If you want to spread awareness, this might be the perfect option for you.
3. Custom Ribbon Magnet for the Holidays
Use a custom ribbon magnet to sell or raise awareness for the holidays. The Christmas season is a great time to spread awareness for autism, cancer, or anything else. You can create the ribbon to match the cause and add a touch of holiday decor to your design.
4. Custom Shape Holiday Magnet
Maybe you want to create a magnet shaped like a Christmas tree. This can be a great item for fundraising during the holiday season. Of course, you can also create any other holiday shape you want, such as a candy cane, gift, or nativity scene.
With a custom shape for your holiday fundraiser magnet, you can create any type of magnet you prefer. This is one of the best ways to create a magnet people will enjoy and want to buy. A custom shape also allows you to be even more creative with your magnet.
Of course, you can also choose to sell or giveaway regular magnets without any holiday touches. This is a great time of year to raise money and awareness. It's time to start by visiting our free virtual magnet design tool. You can choose the design you prefer or contact us and let us help you create the right design for your custom holiday magnet.
https://www.arcmktg.com/wp-content/uploads/2014/10/logo-icon.jpg
230
250
Russ
https://arcmktg.com/wp-content/uploads/2014/11/logo.png
Russ
2021-11-29 09:16:26
2021-11-29 09:16:26
Using Custom Holiday Magnets for Fundraising & Awareness