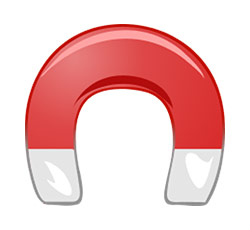 Top Fundraiser Choices for Your Baseball Team
Raising money for a travel baseball team, high school team, or youth baseball team is important. Fundraisers often support the purchase of uniforms, equipment, tournament entry fees, and travel expenses. If you need to raise funds for your baseball team, you need the right fundraiser.
Baseball car magnets, selling food products, doing car washes, and other fundraiser ideas might provide the home run you've been looking for. Let's look at a few baseball team fundraising ideas.
Selling Food Products
For decades, baseball teams have sold pizza, popcorn, and candy as a way to raise funds. Usually, each team member will take home an order sheet and take orders for the food product they are selling. They may also collect the money upfront, depending on the fundraiser.
Then, a few weeks later, they will deliver the goods to each person who placed an order. The profits help the team with expenses and many people will likely buy to support your baseball team.
While food products can sell pretty well, they do come with some disadvantages. If you're selling pizzas, for example, they may not appeal to health-conscious people or those practicing a specialized diet. In addition, some buyers could decide to skip the fundraiser since they have to wait for the delivery of the product.
Car Washes
Holding a community car wash is a great way to raise funds for your baseball team. The player can volunteer their time to wash cars on a busy Saturday and you can accept donations for the work. It's a low overhead fundraiser with built-in labor provided by the players.
The only issue with running a car wash is the unknown. If it rains or it's not a nice day out, you could end up with few or no customers. A car wash is great when the weather is good, but can quickly become a disaster if the weather doesn't cooperate.
Selling Baseball Car Magnets
Custom car magnets are one of the best products you can sell as a fundraiser. They are very inexpensive so you can likely purchase them ahead of time with a custom design specifically for your baseball team.
The profit margin on baseball magnets is much higher than most food products and you won't have to worry about the weather killing your fundraiser. Parents will likely buy a magnet for each car they own and some may even buy one for their fridge. They may even buy one for their baseball player to put on his/her locker at school.
Since baseball car magnets offer a way to show off pride, it's a great way to sell something to other family members and friends to support you. These magnets will stick to any magnetic surface and offer a great option for displaying support for the baseball team.
If you're looking for the right fundraiser for your baseball team, you could sell a food product or hold a car wash. While these could be successful choices, they also come with risks and issues. Selling baseball magnets offers a better fundraising option without all the hassle.
https://www.arcmktg.com/wp-content/uploads/2014/10/logo-icon.jpg
230
250
Russ
https://arcmktg.com/wp-content/uploads/2014/11/logo.png
Russ
2020-05-25 08:09:21
2023-02-23 09:42:54
Top Fundraiser Choices for Your Baseball Team