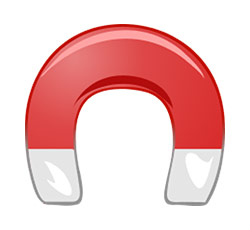 Top 4 Fundraisers for 4-H
When you have a 4-H club, you might need to run a fundraiser or a few fundraisers to make the money you need for the club. Whether you need money for field trips, supplies, or anything else, running a fundraiser can help.
There are many different fundraisers to consider when you are in charge of a 4-H club. Let's look at some of the top options so you can choose the right fundraiser for your club.
Sell Custom Car Magnets
A great fundraiser you can use for your 4-H club is selling custom car magnets. Parents and participants will love showing off their pride in 4-H with a custom car magnet. Many people have been a part of 4-H and are willing to support this type of organization, too.
Your audience is pretty big and custom car magnets. If you create the right design, anybody that has been a part of 4-H or supports the mission of this organization will want to own a custom car magnet.
Plus, custom car magnets have a high-profit margin of more than 100%. They are easy to sell and highly customizable. You can use a general design or you can make it more custom to fit your specific 4-H club.
Help with Neighborhood Gardening
A fun 4-H fundraiser can include neighborhood gardening, flower planting, and yard chores. The students involved can rent out their time to help those in need of a helping hand with yard chores and gardening.
You can choose an amount to charge per hour and have the students do the work on a Saturday afternoon. Those looking for some help can pay for it, knowing the money will help the local 4-H club.
Hold a Car Wash
Of course, everybody with a vehicle needs to get it washed at some point. Why not hold a car wash and have the 4-H members provide the labor?
You can even pair a custom car magnet with this fundraiser for a higher donation. For example, if someone donates $10 for a car wash, maybe they could get a free magnet with a $15 donation. Fundraising car magnets could drive up the donations and help you raise more money.
Sell a Food Product
You can also decide to sell food, such as pizza, cookie dough, or popcorn to raise money. This type of fundraiser requires you to take orders, collect money, store products, and deliver orders once they come in. It can be harder to organize than another fundraiser on the list, but can still be profitable.
About 4-H
4-H can be life-changing for many people. This organization has helped more than 6 million children and young adults learn important skills. With the cooperative model, 4-H helps kids have a voice and express who they are. It has been around for more than a century and it's a part of more than 100 public universities across the country.
If you're considering the right 4-H fundraiser, consider selling custom car magnets. You can start by designing the right magnet for your club with our free virtual design tool here.
https://www.arcmktg.com/wp-content/uploads/2014/10/logo-icon.jpg
230
250
Russ
https://arcmktg.com/wp-content/uploads/2014/11/logo.png
Russ
2022-04-25 08:11:24
2022-04-25 08:13:16
Top 4 Fundraisers for 4-H