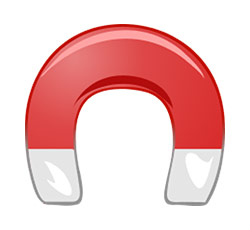 Top 4 Fundraiser FAQs
Running a fundraiser for the first time comes with plenty of questions. Whether you have questions about choosing the right fundraiser or how to collect the money, you need answers. Here are some of the most common fundraiser FAQs and the answers.
Answering Your Top Fundraising FAQs
1. How do I make the right fundraising decision for my group?
When you're trying to decide which fundraiser is right for your group, there are several things to consider. The size of your group will make a difference, along with how much money you need to raise. It's also important to consider the age range of your group.
How quickly you need to raise money will also be an important factor, along with your budget. If you're planning a fundraiser for next year, it's a different decision than starting a fundraiser in a couple of weeks.
2. How do I find people willing to volunteer to help?
The first place to look for volunteers to help is your group. If you're raising money for a sports team, the players are your best resource.
The next group to talk to are the parents of your participants. You can also speak with local businesses and community groups for help. Partnering with a local group or organization can help make finding volunteers much easier.
This fundraising FAQ can also be eliminated if you choose the right fundraiser. For example, if you decide to sell custom car magnets as your fundraiser, you can pull all your volunteers from your own group.
3. How do I make my fundraiser stand out from others raising money at the same time?
It's easy to count on the same people year after year, such as family, friends, and co-workers. However, when you get outside this group, you'll likely find out you're not the only group raising money.
There's always competition and you need to stand out above the competition. When you have a sentence created to explain quickly and concisely why and how you're raising money, it goes a long way.
It can also help to sell a lower priced item as price does factor into the decision to support your group. In fact, the low price of a box of girl scout cookies is one of the reasons they are so successful in raising funds every year. Custom school magnets are also very low in price and offer a high-profit margin.
4. When should I start planning my fundraiser?
The simple answer is as soon as possible. Even if you're planning for next year, start immediately. The more time you have for any fundraiser, the easier it will be to start warming up your audience, find sponsors, and get everything in order.
For example, if you choose to sell custom car magnets for your fundraiser, you'll need time to choose and finalize the design. You might need time to find a sponsor to pay for the magnets in exchange for their name or website URL on the magnet as the sponsor.
The sooner you can start, the better prepared you will be, and the more you can spread the word.
There are many good fundraiser FAQs out there. These four are very common and the answers will help you build a foundation for your next fundraiser.
https://www.arcmktg.com/wp-content/uploads/2014/10/logo-icon.jpg
230
250
Russ
https://arcmktg.com/wp-content/uploads/2014/11/logo.png
Russ
2020-10-12 07:51:38
2021-04-12 09:11:40
Top 4 Fundraiser FAQs