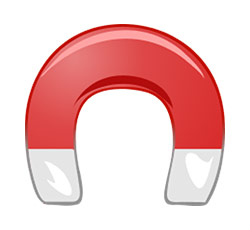 Are looking for a great way bring new awareness to your church? You could put up a billboard on the edge of town. You could advertise on a dozen bus stop benches in your neighborhood. You could advertise in the local paper. Any of those might work, but aren't those methods of advertising really for businesses? Wouldn't your church feel a little awkward if you started advertising on the radio? Are these advertising methods effective? Maybe, but they are so expensive and really not targeted to your audience.
How about a custom car magnet designed specifically for your church. Here are some of the features and benefits:
They are cost effective (usually less than $2 each)
They provide an amazing amount of exposure. Each magnet will be seen by at least 100 other drivers every day!
They will be everywhere once all of your church members put them on their cars. At the mall, at the park, at school…
They broadcast your message 24/7/365. They never quit!
And these are the highest quality car magnet made in America.
We use the latest generation magnetic material.
We use the best UV resistant inks.
We professionally design your magnet for free.
Getting started is easy; we just need a little info about your church (Church Name, Church Logo, Church Colors, etc.). And the easiest way to get this info to us is to complete a short questionnaire on our website. You can get to that questionnaire by clicking here.
Once you hit submit, your info will be transported to our art department, where one of our talented designers will create your preliminary design. Then it will appear in your inbox. Magic!
Would you rather talk to a human on the phone. Yeah, we can do that also. Give us a call at 760-743-6340.
https://www.arcmktg.com/wp-content/uploads/2014/10/logo-icon.jpg
230
250
Russ
https://arcmktg.com/wp-content/uploads/2014/11/logo.png
Russ
2014-09-11 09:31:03
2019-02-25 15:26:06
Church Car Magnets