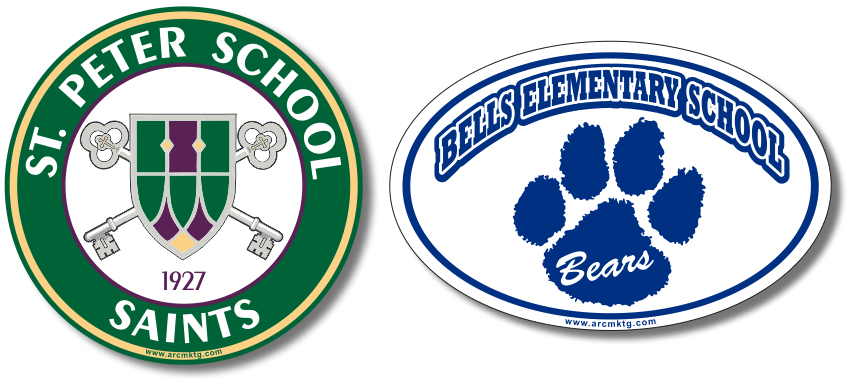 Fundraising is a Year-Round Job!
I know, school started more than a month ago, and you had spent the month before that getting all of your fundraising projects in order. So now, you can just sit back and relax, right?
Wrong! You can never quit fundraising. In the old days, your PTA/PTO was little more than a way for parents to stay involved with the school and your teachers. Your big fundraiser (if you even held a fundraiser), was a cupcake sale. Well, the 80's aren't coming back. It's 2019 and fundraising is an on-going 12-month cycle of ways to raise money for your school. Your PTA/PTO has become a critical source of "gap funding" for your school. You supply extra money for everything from school supplies to playground equipment.
You already conduct enough labor intensive high-maintenance fundraisers (car washes, social nights, etc.). To make your life just a little easier, you also need a couple of fundraisers that are "set and forget". You know, the fundraisers that run themselves.
Well, custom school magnets are exactly that. ARC Marketing will do all the heavy lifting. We'll design your school magnet for free. We'll print them and ship them to your school. All you need to do is slap one on your car, let the other parents know that they're for sale, and collect the money.
But will the parents want school magnets for their car? Absolutely! When properly designed (we have the most talented art department in the school magnet industry), this magnet will look classy on any car. Plus, your parents love to brag about their kids and their school. The design of your school magnet is one of the most important parts of this fundraiser and we have that covered. The other important part is the quality of the magnet. We make the most durable car magnet in America, and our magnets will not fade or fall apart. Guaranteed.
So let us help. Give us a call or shoot us an email, and we'll turn our art department loose and create a car magnet that you can be proud of. You can call us at 760-743-6340, or you can email me directly at russell@arcmktg.com
https://www.arcmktg.com/wp-content/uploads/2014/10/logo-icon.jpg
230
250
Russ
https://arcmktg.com/wp-content/uploads/2014/11/logo.png
Russ
2019-10-10 10:56:36
2019-11-20 16:12:34
School Magnets