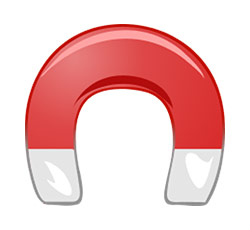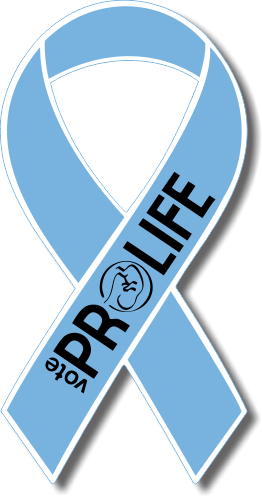 Promote Your Pro-Life Organization with Custom Awareness Magnets
Your cause needs to be spread far and wide. When you have a pro-life organization to promote, a custom awareness magnet offers a great solution. These magnets can be given away or sold as a fundraiser, too.
There are many important benefits to promoting your pro-life organization with custom awareness magnets. Before you make the final decision, make sure you know what you're getting. Let's look at some of the top benefits of using custom car magnets to promote your pro-life organization.
4 Benefits of Custom Awareness Magnets for Pro-Life Organizations
1. The Ribbon Shape is Powerful
The ribbon awareness magnets help to provide a very powerful option for any awareness campaign. There are a few options to choose from for your pro-life campaign. Some have used white ribbons in the past to promote respect for human life, while others use a colorful mix between blue and pink. Red ribbons have also been used to represent pro-life.
No matter which color you choose, as long as it fits with your organization, the ribbon has become the universal sign of awareness. People know when they see the ribbon shape, it represents an important cause.
2. Cost-Effective Fundraising Option
Maybe you need to do more than just spread awareness. If it's also time to raise some money for your pro-life organization, custom car magnets offer a very cost-effective solution.
With a high quantity and a basic design, these magnets can be as low as about $1 each. Even with smaller quantities and a custom shape, they are still very affordable. The best part is, you can sell them for more than twice what you pay for them.
Of course, you can also use the custom awareness magnets as a giveaway item for donors of a certain level. For example, if someone becomes a monthly donor to your organization, you can send them a custom awareness magnet representing your pro-life organization as a thank you.
3. Easy to Transfer from Vehicle to Vehicle
One of the things that car owners struggle with when it comes to bumper stickers is they cannot take them from one vehicle to another. This means if they really want to promote the organization, they have to buy a new bumper sticker and put it on their new car.
Most people don't really want to put a bumper sticker on their new car. They would much rather use a custom car magnet, even if it does cost a little bit more. With a magnet, they won't have to worry about damage to their vehicle and it can be transferred from one vehicle to another.
4. Quickly Conveys Your Message
When you design a custom car magnet to represent your pro-life organization, it becomes very easy to convey your message fast. With the right shape, fonts, colors, and information, you can quickly spread your pro-life message throughout any community.
You need to get the word out and custom awareness magnets can help. They can help bring in more regular donors to your pro-life organization or even work as a fundraiser. Either way, the right awareness magnets can help spread the word about your cause.
https://www.arcmktg.com/wp-content/uploads/2014/10/logo-icon.jpg
230
250
Russ
https://arcmktg.com/wp-content/uploads/2014/11/logo.png
Russ
2022-03-29 10:11:47
2022-03-29 10:11:48
Promote Your Pro-Life Organization with Custom Awareness Magnets