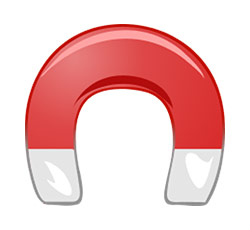 You cannot over-emphasize the importance of using a professional artist to design your fundraising car magnet. If you search Google, using the terms "Fundraising Car Magnets", you'll find our company, along with hundreds of our competitors. Obviously, you are looking for a competent partner as you go into this fundraiser. Can you judge a company's professionalism by just going through their website? The answer is "YES"!
First, take a look at the quality and professionalism of each company's website, and compare it to our website. This is our first opportunity to reach out to you and we want to give you a feeling of confidence. Our website is beautifully designed and built by one of our subsidiary companies, ARC Web Solutions. Look at some of the websites of our competition. The car magnet industry seems to be the industry that the internet revolution forgot. Most of these websites were designed 10 or more years ago, and never updated. That lack of attention should be your first warning sign… a company that can't (or won't) keep their website modern probably is not the company you want making car magnets for your important fundraiser.
Second, take a look at the magnet designs shown on each website. This is where each company tries to convince you that their design-team will be able to create a magnet that you will be proud of. Scroll through our design gallery by clicking here. Our magnets have an artistic balance that most other car magnet companies just cannot grasp. There is a balance between the text and the graphics. The type is bold and clear, the logos are centered and prominently displayed. The border colors tie in perfectly with the logo colors. The entire magnet works as a complete package, as opposed to just a haphazard collection of various design elements. Most of our competitors galleries (if they even show one on their website) show magnets that looked like they were designed by first graders!
Here's the best news… all artwork is free at ARC Marketing! Let us show you what we can do for your next fundraiser. To get started on your free car magnet design, just click here.
https://www.arcmktg.com/wp-content/uploads/2014/10/logo-icon.jpg
230
250
Russ
https://arcmktg.com/wp-content/uploads/2014/11/logo.png
Russ
2015-08-07 08:14:46
2017-09-22 08:20:48
Professional Car Magnet Designs