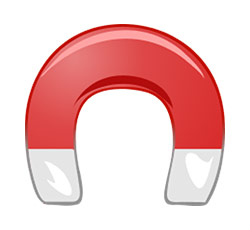 Pro Tips for Perfecting Your Custom Car Magnet
Car magnets give you something fun to help raise money and create awareness. There are plenty of options for the shape, color, and design of your custom car magnet.
It's not easy to choose the right colors, design, or even the right size. With the following pro tips, you'll be able to better choose the right custom car magnet for your specific needs.
5 Tips for Creating Your Custom Car Magnet
1. Picking the Proper Size
Your car magnet should be easy to spot and should stand out. The right size will help it stand out on the back of any vehicle.
At ARC Marketing, we offer 5″ and 6″ Oval, 4″ and 5″ round, along with custom shapes with different sizes. You can choose the size you prefer based on the price or based on the size you prefer.
2. Pick Proper Colors
The right colors will represent your group well. If you have a logo, it's a good idea to match the colors to your logo. For example, if your logo is red and white, choose a magnet design using both red and white as the main colors.
It's also good to remember to choose colors that provide a nice contrast. With the right colors, your custom car magnet will stand out very well.
3. Choose a High-Quality Magnet
Some custom car magnet companies try to pass off thin magnets meant for indoor use as outdoor car magnets. You want a quality magnet or it won't last very long.
If you sell a cheaply-made magnet, you'll have a poor representation for your group. This could make it harder to raise funds or it could cause people to think you're cheap. Make sure you choose a high-quality custom car magnet made for outdoor use.
4. Consider Multiple Designs
Depending on your group and your needs, you may want to consider a few different designs. Even offering just two designs gives your buyers a choice.
When you offer multiple designs, some buyers might want to collect them all. You can even offer a deal. For example, if you create three designs, you can sell one magnet for $10 or all three for $25.
5. Choose the Right Shape
Oval magnets work great for football designs and some other designs. Round car magnets work better for soccer teams, basketball teams, baseball teams, and others with a round ball.
If oval and round don't really fit well, you might want to choose a custom shape for your magnet. For example, if you're selling magnets to support a bike-a-thon, you might want a magnet in the shape of a bicycle.
There are plenty of things to consider when designing a custom car magnet for your group. Whether you're selling these magnets to raise money for your church, your sports team, or your school, you want to ensure it's a great magnet.
Consider the professional tips above and don't forget to try out our free car magnet design tool.
https://www.arcmktg.com/wp-content/uploads/2014/10/logo-icon.jpg
230
250
Russ
https://arcmktg.com/wp-content/uploads/2014/11/logo.png
Russ
2020-09-12 11:06:17
2022-05-17 09:26:55
Pro Tips for Perfecting Your Custom Car Magnet